Have you ever wondered what were the HDB flat prices in the past, but have a hard time digging for prices around various news websites and forums? I compiled all prices of BTO projects from 2001 to 2018 in one Excel database that took about 10 hours of work, to allow you to compare flat prices by town, by flat type, etc. If you have any suggestion how to make table easier to use, tell me!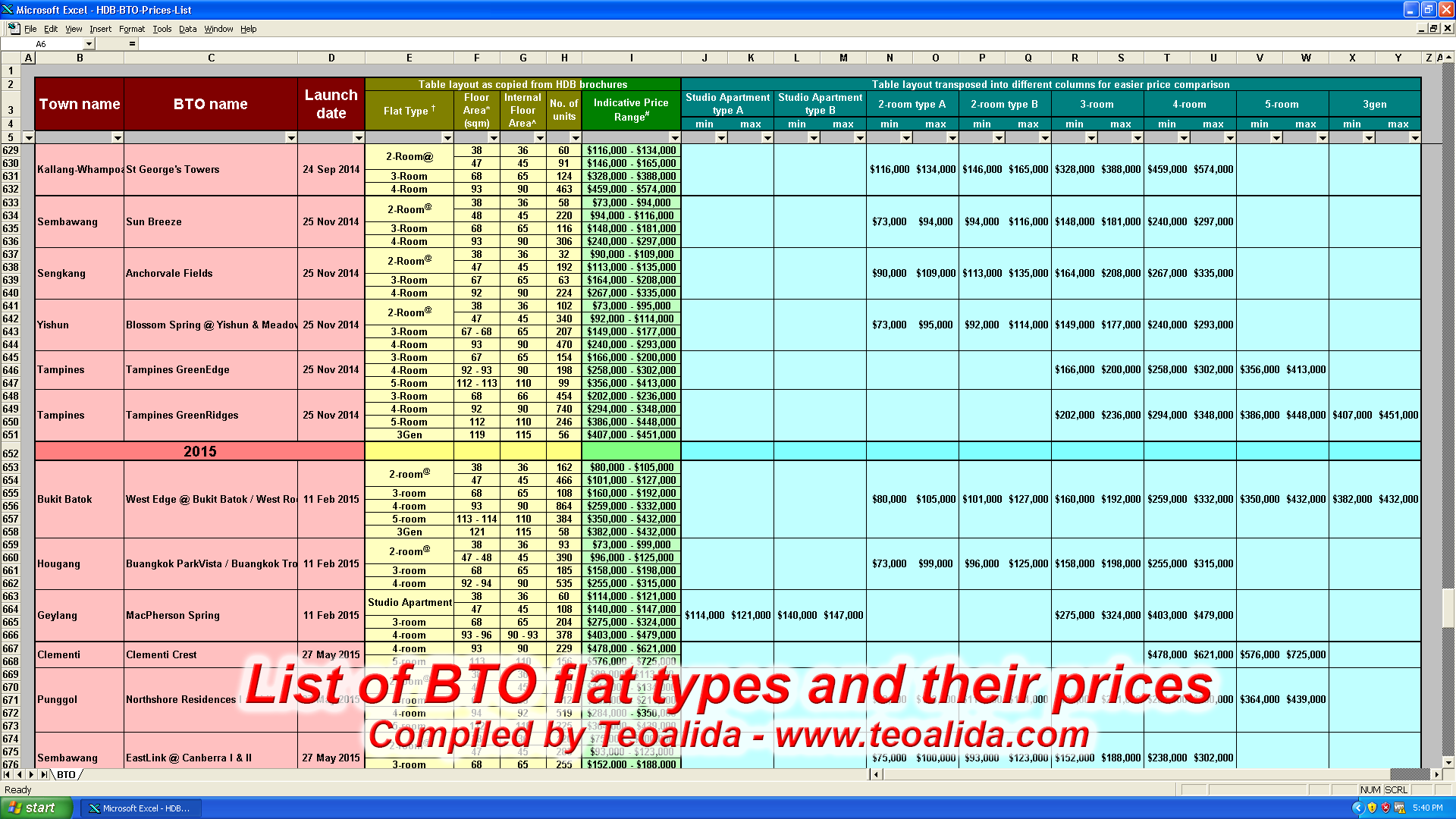 Buy BTO prices database +  FREE updates
Download free SAMPLE – Sembawang
I update BTO prices table every 3 months when HDB launch new BTO flats. Because most people buy for one time research, I do not re-send download links each update. If you are interested in updates please keep the email received at initial purchase so you can re-download for free.
Looking for resale market? see Resale flat prices database.