Use a computer (not phone) for best experience. Open map on full screen. Click dots on map to see details about each property such as address, completion year, tenure, number of units, developer, etc.
Color legend
HDB Apartment (6 properties)
Walk-up (26 properties)
Apartment (1038 properties)
Condominium (1589 properties)
Executive Condominium (46 properties)
Town House (13 properties)
Cluster House (83 properties)
Terraced House (272 properties)
Corner Terrace (8 properties)
Semi-Detached House (100 properties)
Detached House (40 properties)
Bungalow House (18 properties)
Good Class Bungalow (10 properties)
Conservation House (1 property)
Shop/Shophouse (1 property)
Unknown (1 property)
On 6 October 2019 I recreated maps into ZeeMaps, which provide 31 colors to choose from. If anyone thinks that is better to use different colors that indicate block types and construction years, please tell.
By 18 October both maps had ~2400 views but the map with colors that indicate property type had ~2000 dot clicks, while map with colors that indicate property age had only ~150 dot clicks, due to this reason I deleted the map with property age, to reduce server load and not risk hitting limit of 10,000 views/month per ZeeMaps account.
If you want to use above map in your website, you can right click > View page source > copy embedding code.
If you want data in Excel format for commercial use, you can buy the Condo Database.
Data is sourced from PropertyGuru, which provide wrong GPS coordinates for several condos, this is why looking on map you may see condos with no clickable dot, example Rainforest and iNz Residence, their dots are 1300 meters west from correct location.
Looking for a new or resale condo? Contact my partner agent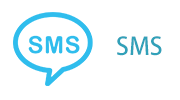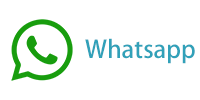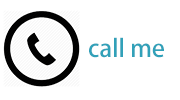 For the easiest way to get the best private property loans, go to Finko's home loan comparison.
Colored by project type (old map, will become inaccessible on 3 Dec 2019)
The map is made using Google Fusion Tables, a FREE experimental application which I discovered in September 2017, it provided only 9 colors of colored dots, as well as other icons representing various businesses. Google announced discontinuation of Fusion Tables on 3 December 2019.
Color legend
Apartment – yellow (1038 projects)
Bungalow House – blue (18 projects)
Cluster House – pink (83 projects)
Condominium – green (1589 projects)
Conservation House – grey (1 project)
Corner Terrace – brown (8 projects)
Detached House – blue (40 projects)
Executive Condominium – cyan (46 projects)
Good Class Bungalow – blue (10 projects)
HDB Apartment – grey (6 projects)
Semi-Detached House – brown (100 projects)
Shop/Shophouse – grey (1 project)
Terraced House – red (272 projects)
Town House – brown (13 projects)
Walk-up – yellow (26 projects)
Unknown – grey (1 project)
Colored by completion year (old map, will become inaccessible on 3 Dec 2019)
Color legend
1960-1989 – blue (475 projects)
1990-1999 – pink (671 projects)
2000-2004 – red (407 projects)
2005-2009 – brown (430 projects)
2010-2014 – yellow (538 projects)
2015-2019 – green (368 projects)
2020-2099 – cyan (78 projects)
Unknown – grey (285 projects)
You may be also interested in...