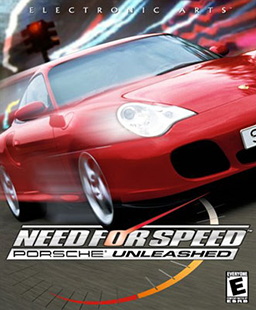 Note that this is a FAN PAGE intended for people who already have the game. Do not ask me for link to download full game because I do not support piracy, go and buy it from stores or search yourself in torrent websites.
My favorite racing game was Need For Speed: Porsche 2000 / Porsche Unleashed. I got it in 2003 from a friend. I made this table NFS Porsche 2000.xls, including car list, top speed of each car, written my personal records, and other stuff.
The next Need For Speed: Hot Pursuit 2 was a worsen game, as they moved to Arcade style of racing, no damage. Got it from friends. I made table NFS Hot Pursuit 2.xls, containing car list, car max speed, career track, prices, etc.
Then I was very disappointed when they switched to "underground" style of racing, with only 4 players, the beautifulness of Need For Speed was destroyed for ever!
But, thanks of internet connection, I still played (and finished) the first Need For Speed: Underground, in 2005-2007. Download NFS Underground.xls, my database including career events, list of cars and their performance, list of tuning items, etc.
Later I got older Need for Speed games, currently I have all games from NFS 2 to 7 aka Underground 1 but the Porsche game remain the best! So sad that nobody make anymore such beautiful games.
To make NFS series enjoyable again, they should make a NFS game with a free mode to drive around the city, like Grand Theft Auto and Midtown Madness, to reintroduce damage and to offer daylight races (daylight racing do exist in NFS Most Wanted but were removed again in subsequent games). LOL! I found in 2014 that exactly the game following the last game I played, Need for Speed Underground II, introduced free roaming concept. But nowadays I no longer have time to play it.