See first HDB floor plans (100 most common layouts) if you did not saw arleady. I created this additional page to post less common layouts found by me or contributed by people visiting my website, without overloading main page.
Terrible proportioned HDB layouts
Bukit Batok West Avenue 5, blk 383-395 (Goodview Gardens, built 2005), probably identical with Farrer Park blk 11-15 (2004). 4-Room Model A, probably WORST HDB layout, space-wasting hallway to bedrooms which have a pointed shape. Very small living room, about 4×4 meters and I can't imagine how to put a dining table, TV and sofa without having kids passing in front of sofa going to bedrooms.
Sengkang, blk 297-299 (Compassvale Green, built 2001), Premium Executive Apartment, having HUGE living room and tiny bedrooms, no hallways, contrasting with Bukit Batok ones.
1960s rare HDB floor plans
TO BE ADDED
1970s rare HDB floor plans
Staircase blocks with 5-room Standard flats contains 4-Room New Generation at lift level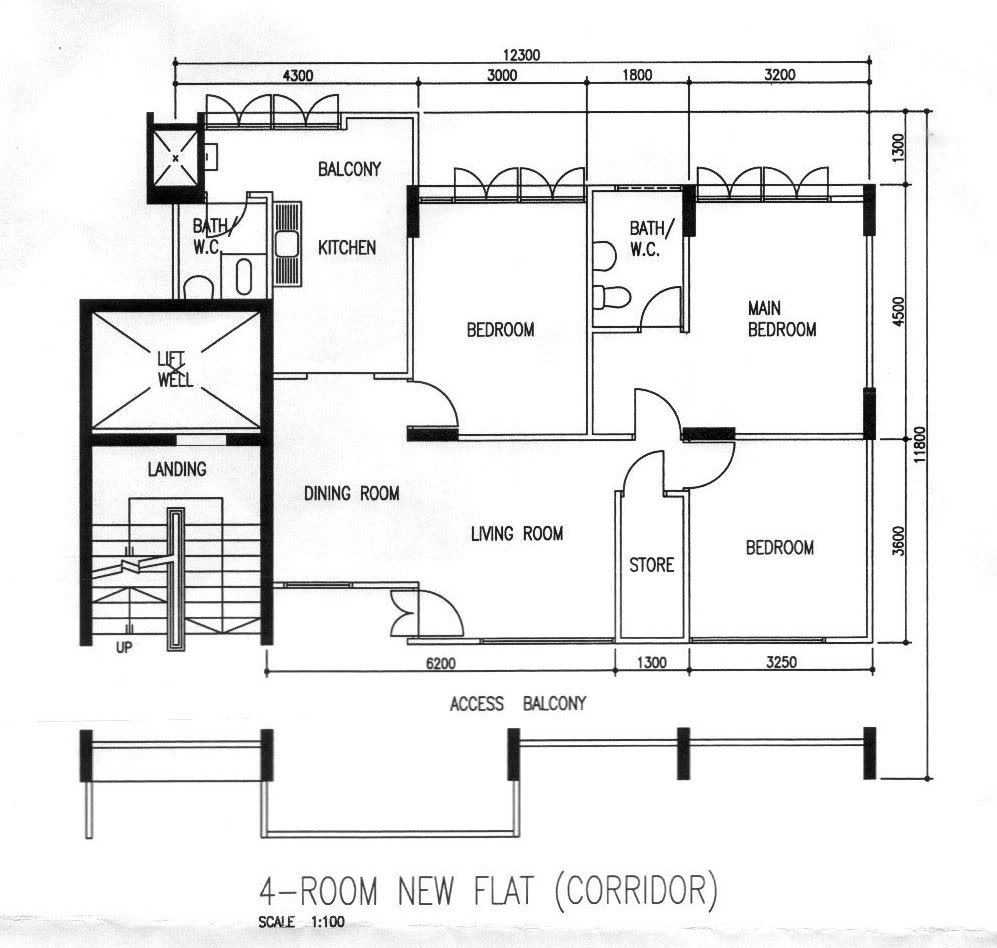 Staircase blocks with 5-Room Improved contains 4-Room New Generation at lift level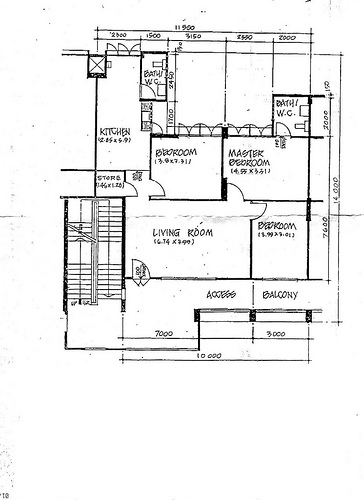 1980s rare HDB floor plans
Unique 3-Room Model A (74 sqm) from blk 410, 414, 416 Eunos Road 5 (same block have 3-room flats measuring 80, 87 and 94 sqm, possibly including recess area at end of corridor)

Rare Jumbo flat formed from two 4-Room New Generation flats, making a single unit per floor with 2 entrances. Found in Woodlands blocks 115, 119, 124.

5-Room Improved Maisonette (133 sqm), only 3 blocks of this type were built in 1983 (Hougang blk 111, 122, 312) before 5-Room Model A Maisonette was introduced in same year, and replaced in 1984 with Executive Maisonette.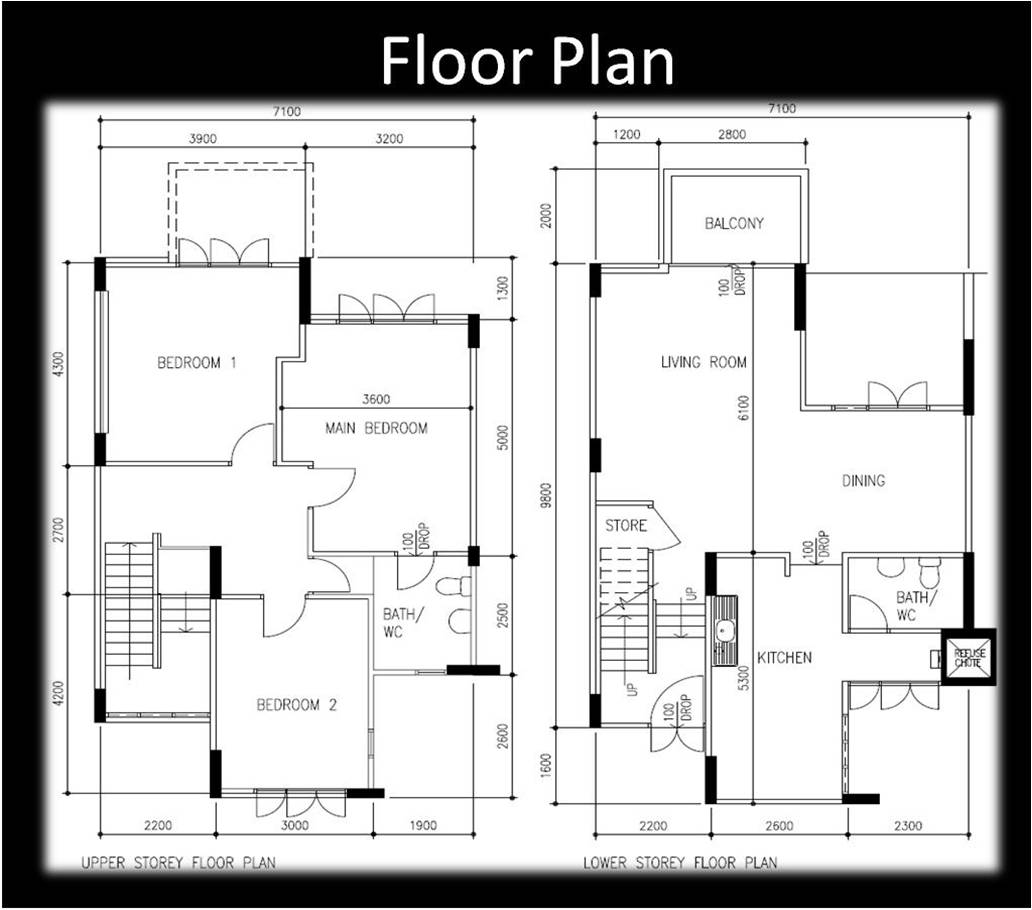 In Bishan there are 13 point blocks different than point blocks in other towns, featuring 5-Room Improved (121 sqm) and two types of Executive Maisonette (150 and 163 sqm) sharing top 3 floors.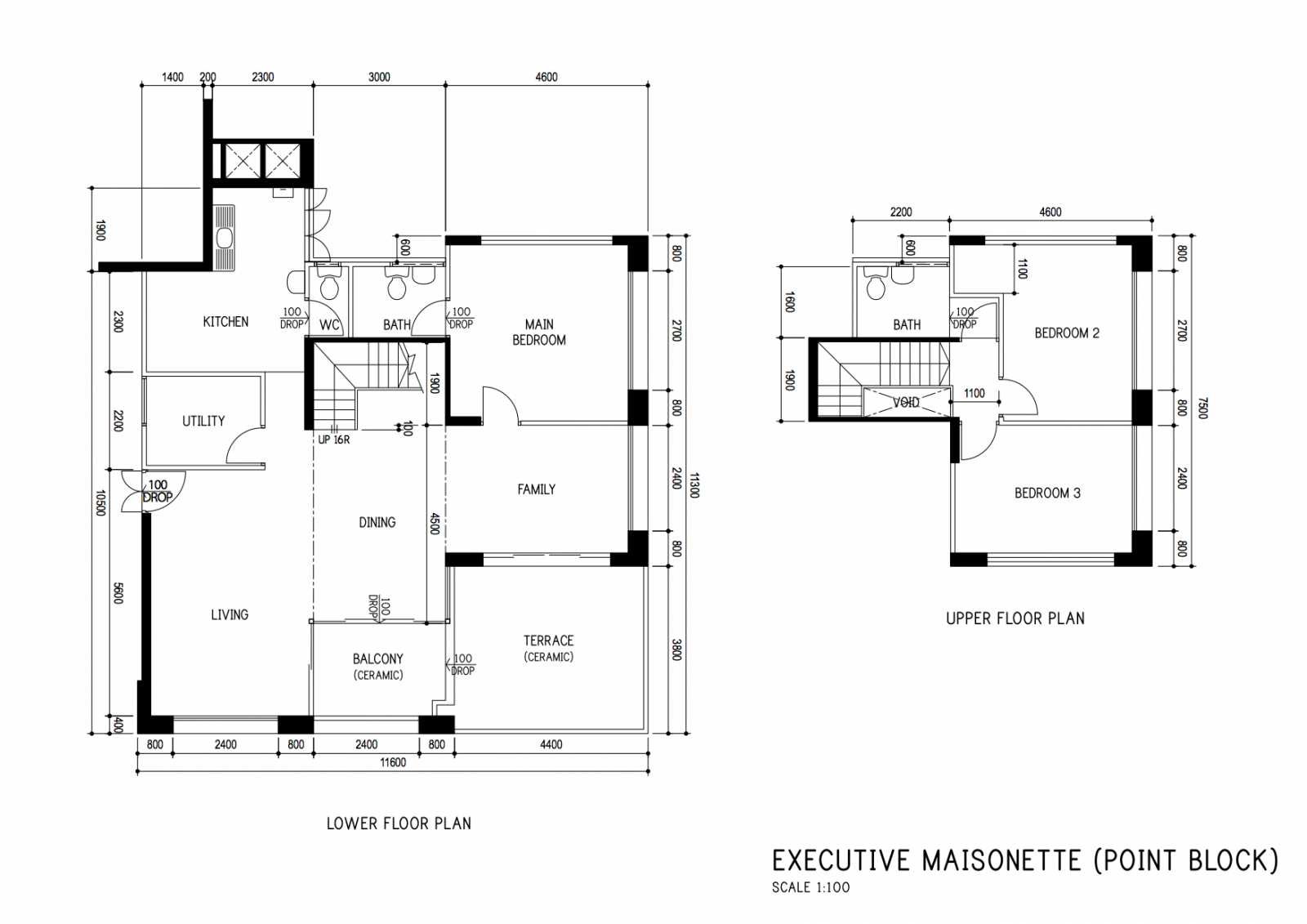 1990s rare HDB floor plans
UNIQUE, 1997 Premium contract Tampines blk 498 (atrium block) composed by 4-Room Model A (106 sqm), 5-Room Improved (126 sqm) and Executive Apartment (144-148 sqm).

---
UNIQUE Bedok blk 140 (1998) with 5-Room Improved (121 sqm), 3 balconies!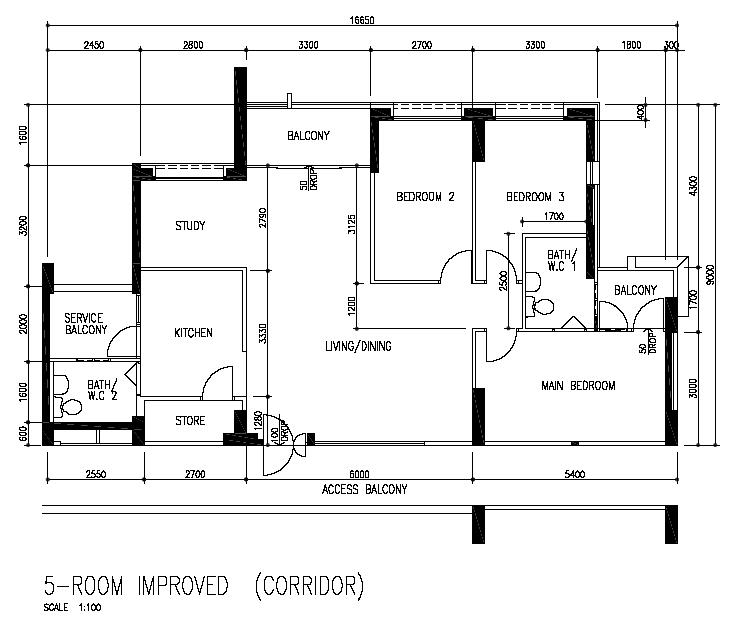 ---
UNIQUE premium apartments from Bukit Batok blk 288/289 (atrium block) composed by Executive Apartment (144 sqm) and Executive Maisonette (165 sqm), EA have 3 balconies!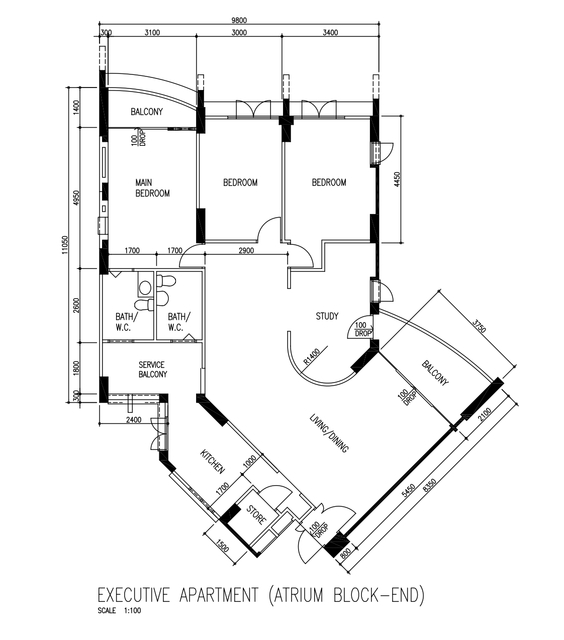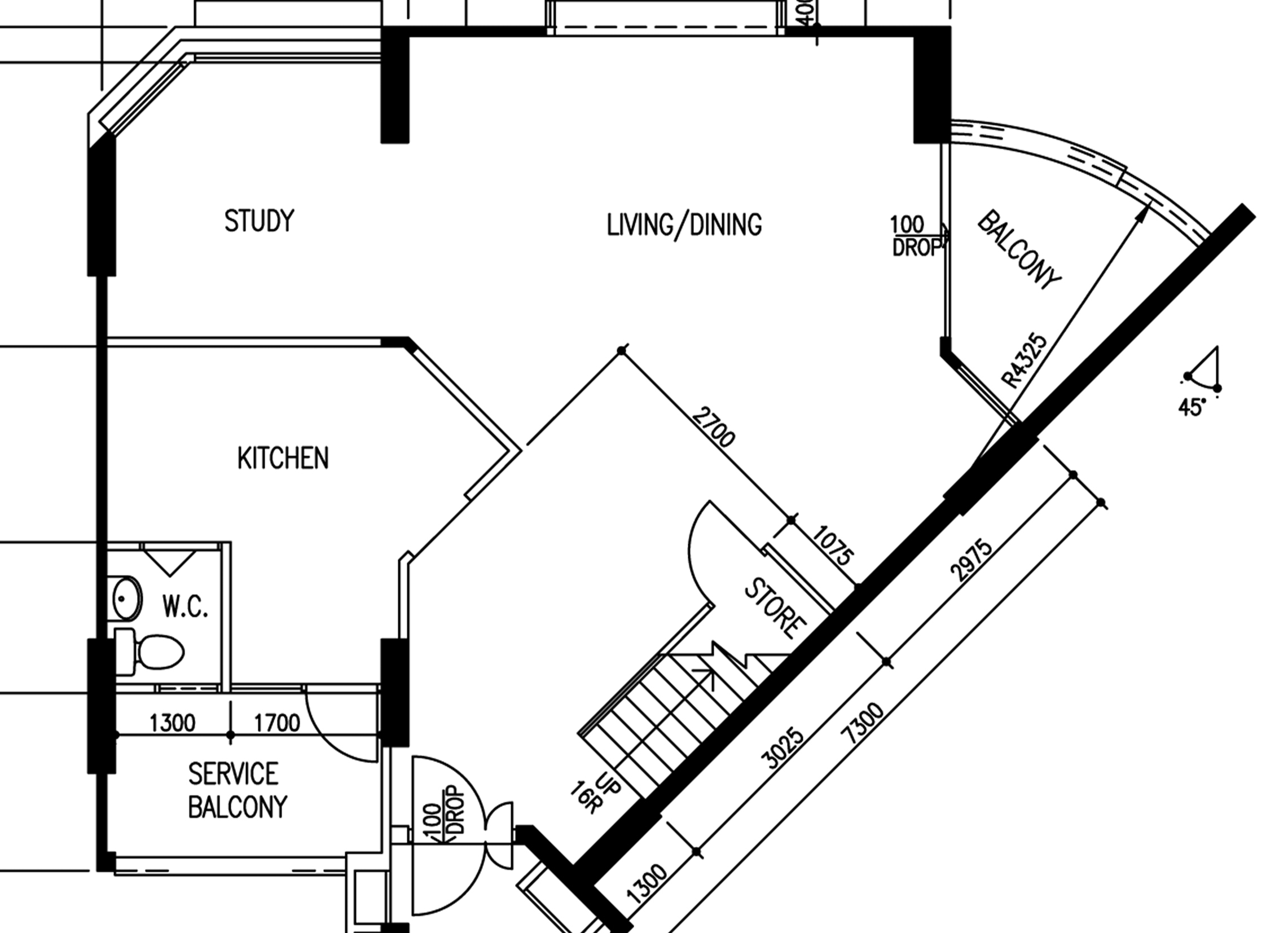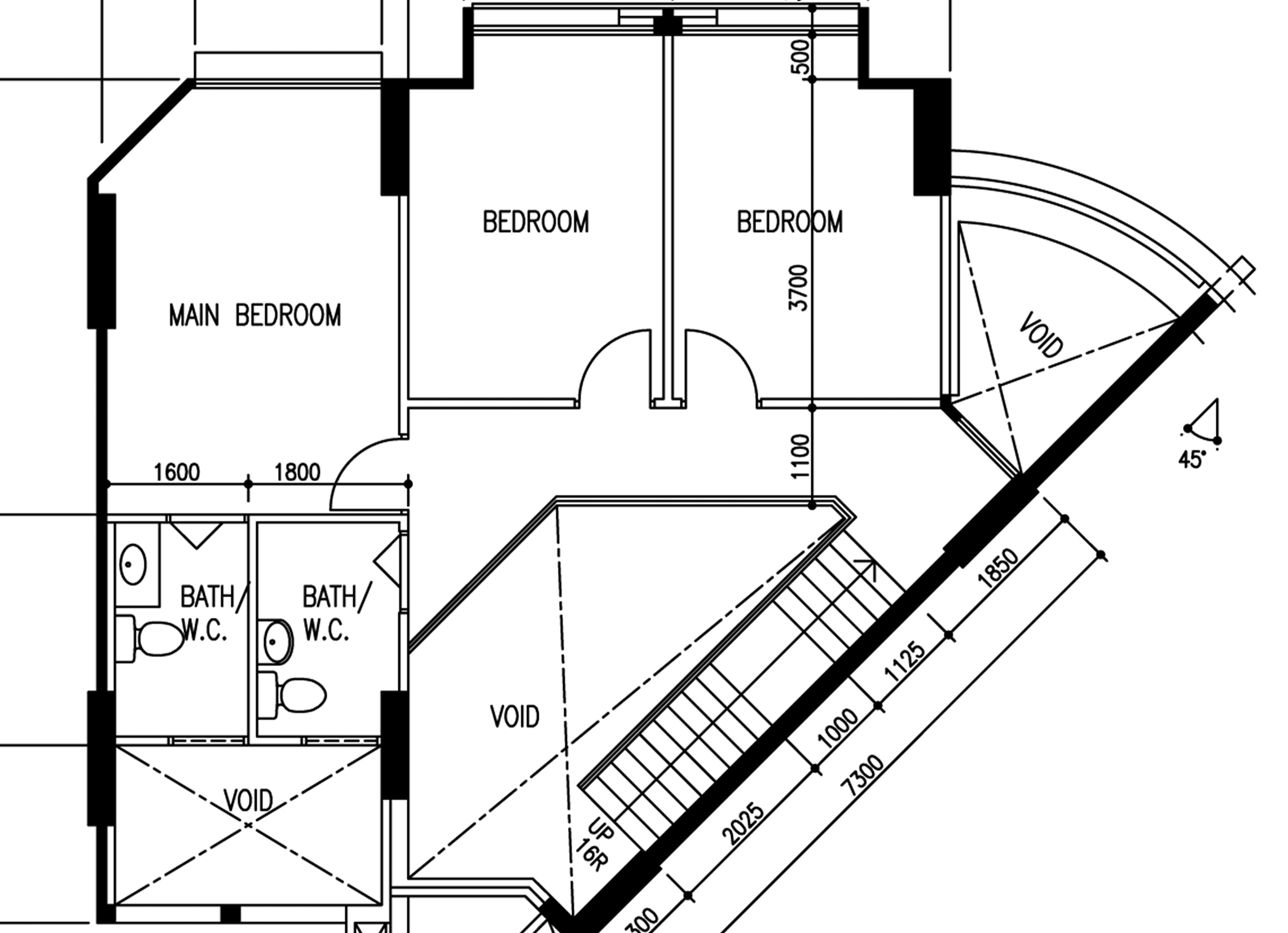 ---
UNIQUE Executive Apartments from Pasir Ris donut block and Bukit Panjang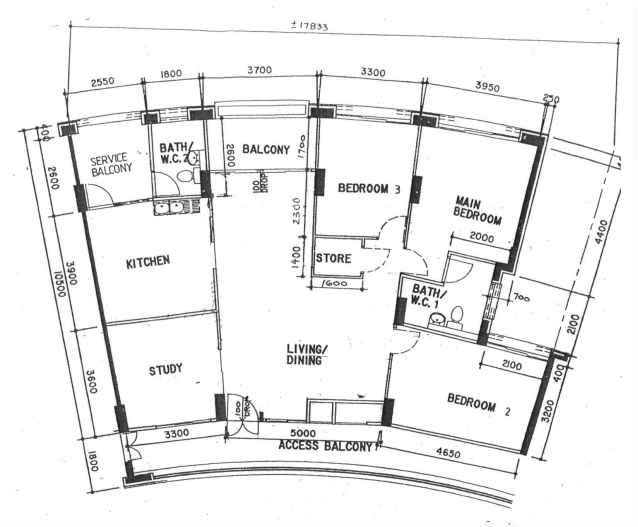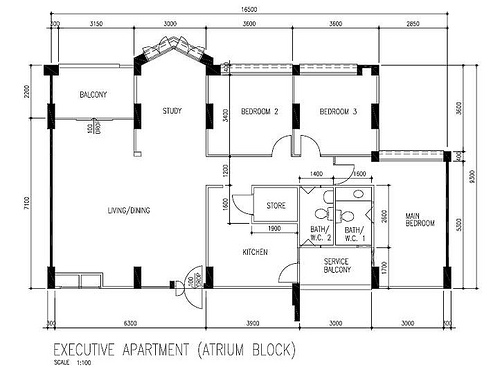 ---
UNIQUE, HDB Penthouse Maisonettes
They are located in topmost floor of some 1980s and 1990s precincts in Bishan (52 units, up to 199 sqm), Choa Chu Kang (12 units, 182 / 215 sqm), Queenstown-Strathmore (4 units, 192 sqm), (source), Hougang (unknown number of units, 176 sqm), Pasir Ris blk 252-257 (6 units, 189 sqm) and Tampines blocks 143-147).

---
The only HDB flat type designated as 5-bedrooms, from Tampines blk 498! (other HDB flats may have 4 bedrooms + family which can be turned in 5 bedrooms too)

---
Premium: Sembawang Blue Riverview (2001) with 4-Room (102 sqm), 5-Room (118 sqm), and Executive (137 sqm)

Nice-shpaed 5-room apartment with central living room, allow 4 spacious bedrooms (unlike other 5-room from similar period having 3 bedrooms and larger living room). From Toa Payoh block 122.

2000s
Anchorvale Gardens: premium 5-Room and Executive Apartment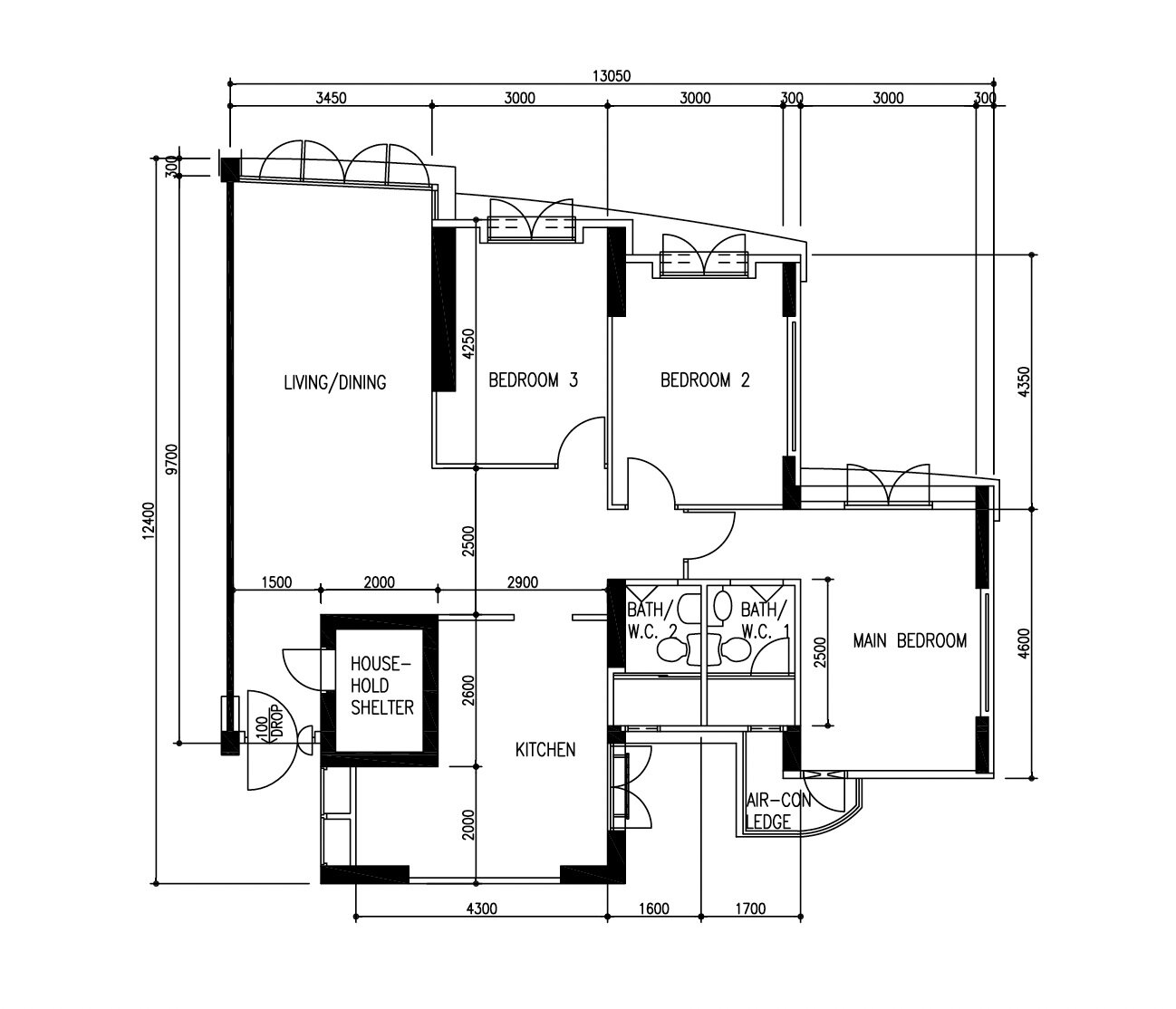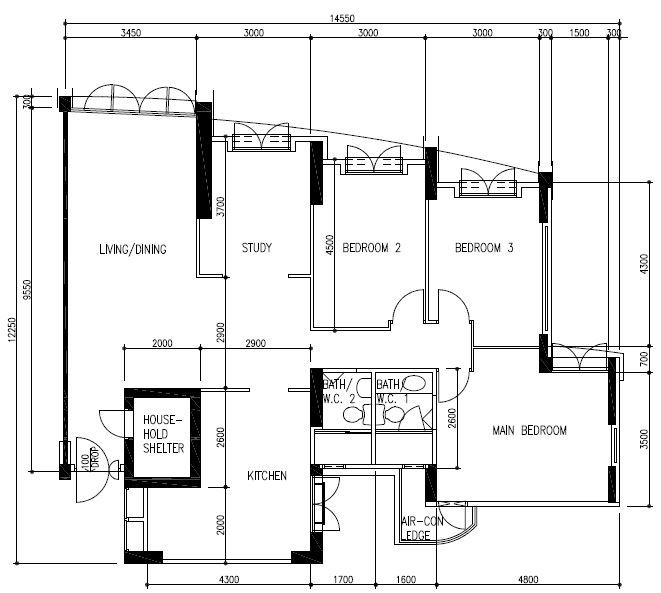 ---
Treelodge @ Punggol: premium BTO with 4-Room and unusual 5-Room Loft units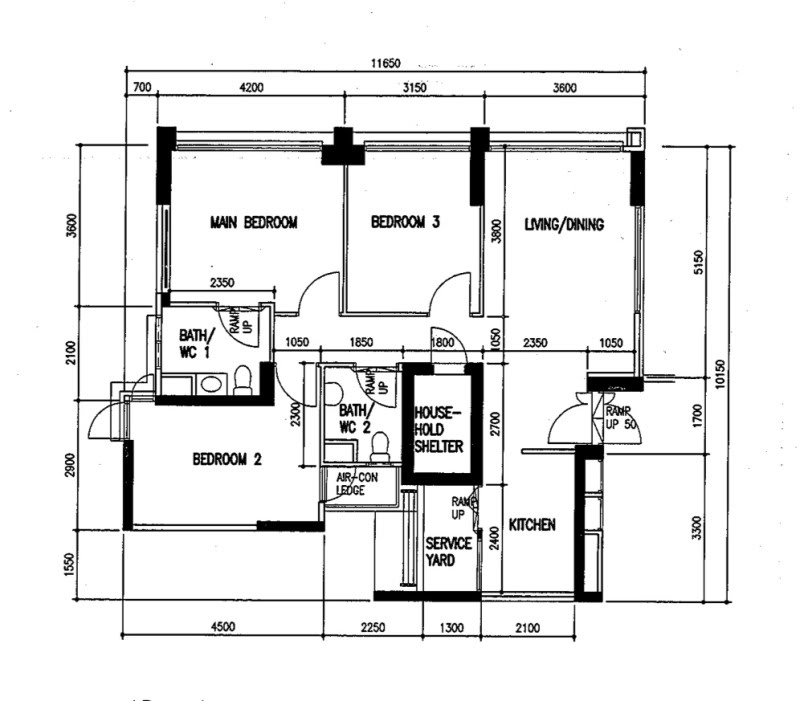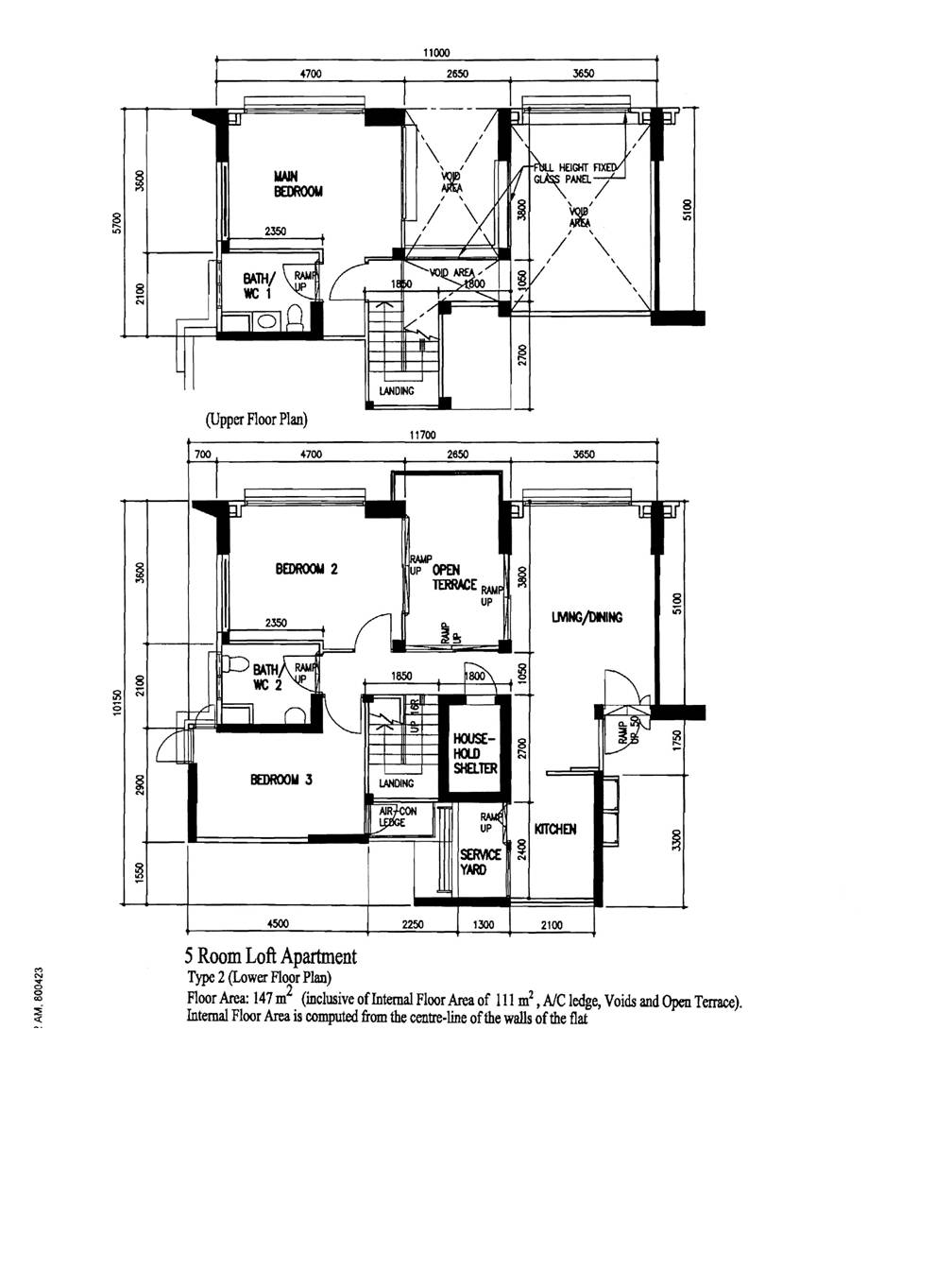 Fernvale Crest BTO: unusual narrow 3-Room floor plan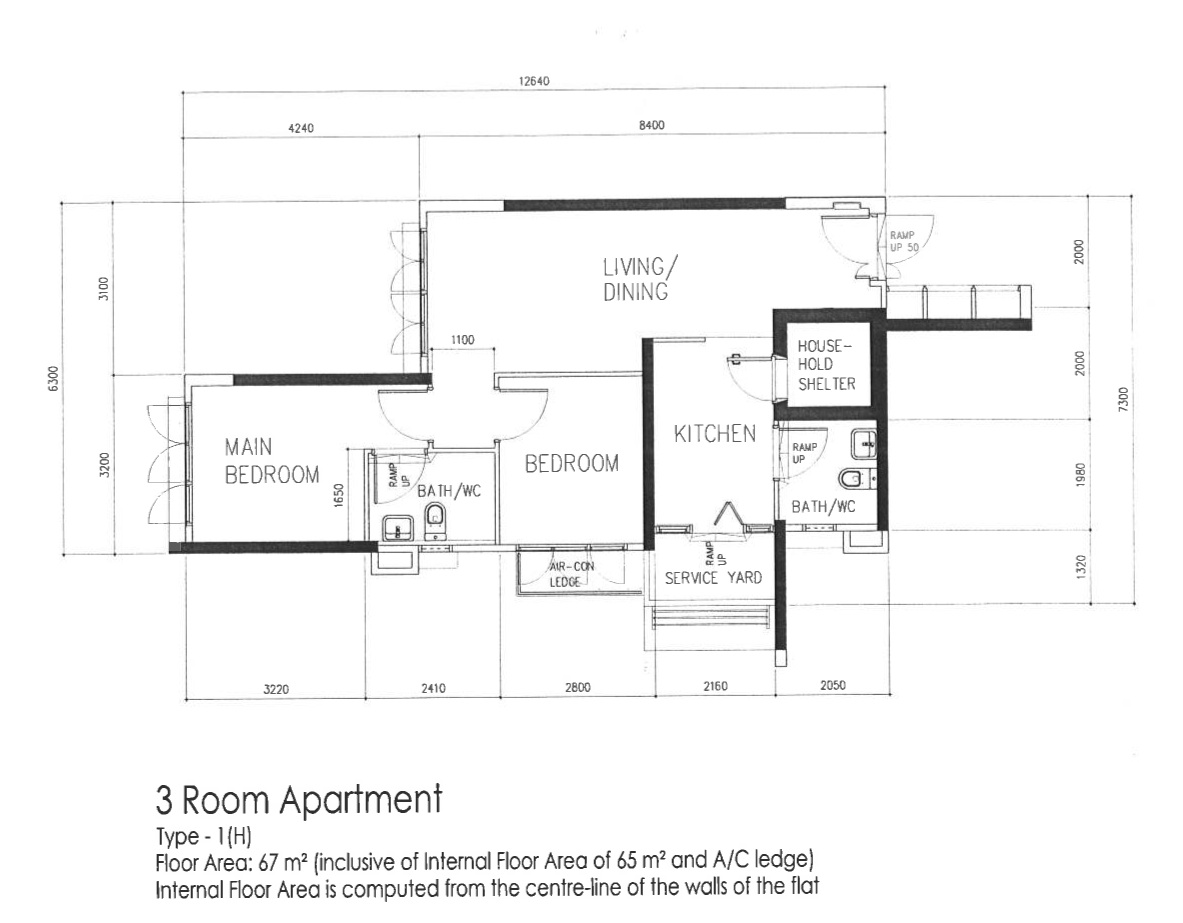 JTC floor plans
Jurong Town Corporation established in 1968 and built 5 estates in parallel with HDB:
Taman Jurong, built 1964/1969-1974, most demolished in 1990s and 2000s). Earliest blocks were built by Economic Development Board in cooperation with HDB starting from 1964, then JTC took over in 1969.
Boon Lay Gardens, built 1974-1978, mixed with HDB, most demolished in 1990s and 2000s.
Teban Gardens, built 1977-1978, mixed with HDB, some demolished in 2000s.
Pandan Gardens, built 1978-1979, all survived.
Sembawang, built early 1970s, 7 blocks, demolished in 2004.
The 5-Room flats built by JTC feature 2 entrance doors!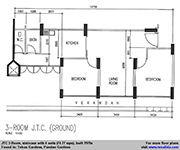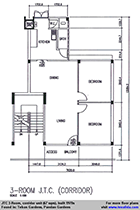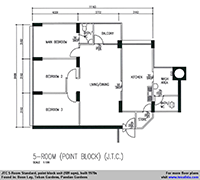 Anyone have a floor plan of the JTC 4-Room point blocks (zig-zag ones, las one demolished in 2013) and can give me?