Do you want to advertise on my website and need demographic info? Or just curious how many visitors I have and from which countries? Here you can see all statistics.
Because there are not many people interested in advertising on my website, I DO NOT publish new traffic stats every month, but I can provide traffic stats of last month at request basis.
2019 statistics
Clicky statistics:
Nov 2018 – Oct 2019: 624,495 visitors (1711 per day):Full PDF report: www.teoalida.com/stats/Traffic-Stats-2019.pdf
November 2019: 62461 visitors (2082 per day): Full PDF report: www.teoalida.com/stats/Traffic-Stats-2019-11.pdf
During November 2019 I had 626 chats. Only 50% chats are serious chats, approximately 20% are spam unintelligible messages, other 30% are intelligible messages (sometimes sexual harassment) unrelated with services I offer or articles posted on website, as well as "no thanks", "fuck off", which may disturb me from my other activities, making me to run to computer, or if I am not home, to pull phone out from pocket, for NO REASON. If you are not buying anything, paying any service, or needing a professional consultation, just ignore chat pop-up and don't send any message!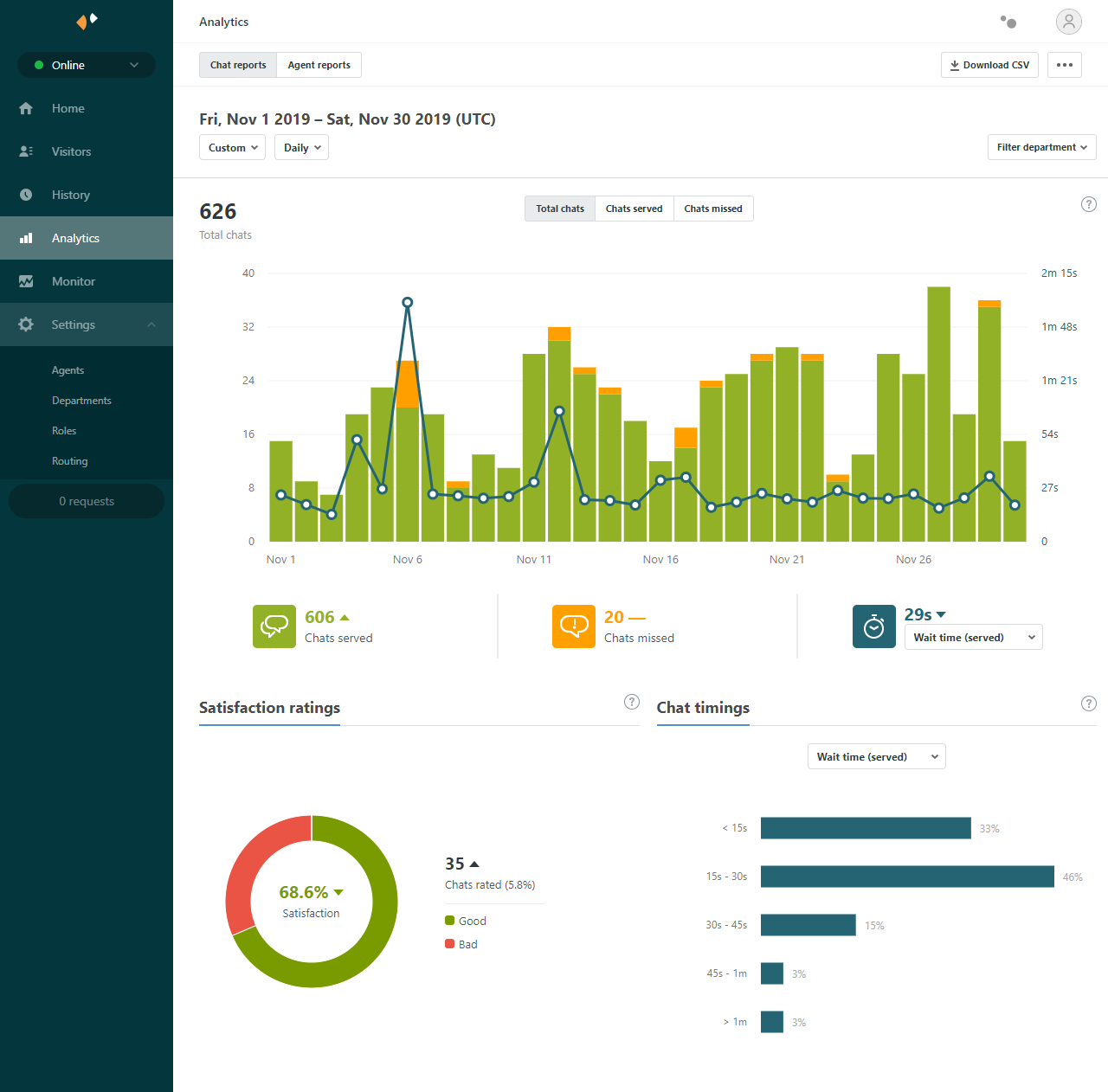 This because of many children coming to my website, especially in Housing around the World section, to get info for their school paper. Some children may think that chat box is a robot and can write anything, some use it "to chat with someone" because are bored, without needing anything professional, some do this for fun purposely to annoy me, stupid kids do not realize at other end is a BUSY man doing a business.
The worse happens when a kid access my website from classroom, he may tell to schoolmates, or schoolmates looking over his shoulder, decide to join the chat, making me to receive a large number of non-sense messages in a short interval, disturbing me from serving a legitimate customer who have badluck to contact me at same time, if I tell kids to STOP disturbing me if do not have any business to do with me, they chats BAD if I am not answering their bullshit in <10 seconds, some kids close chat and open another chat few min later pretending that have a business. Among serious customers, satisfaction rate is about 99%.
Old writing:
As 2015, website gets 800 daily visitors (see traffic stats). With chat greetings set at 3-5 minutes, about 20-30 people would message me per day. 80% of conversations are started by people replying after being greet, without having the chat to pop-up automatically and greet people, they would not even notice that there is a chat service available. Chat popping up increase conversion ratio!
In 2014 I disabled chat greeting for Singapore IPs (because these people often come for consultation without paying for any service), re-enabling it experimentally from time to time. In 2015 I disabled also for /design section forever (because I make enough money from databases and no longer looking for architectural design projects), so now I get about 10 people contacting me daily. As 2017 website exceeded 1000 daily visitors and about 20 people contact me daily.
2017-2018 and April 2018 statistics
In February 2016 I installed WP Mobile Edition that display a different theme on mobile phones, however this theme did not included the widgets where I used Clicky and Google Analytics traffic codes, causing mobile traffic to no longer be tracked.
In November 2017 Graphene Theme 2.0 was launched with responsive design, making WP Mobile Edition no longer necessary, so mobile traffic was tracked again, this is why traffic for November 2017 jumps with 30%. Towards 2018 traffic has grown naturally due to improved content.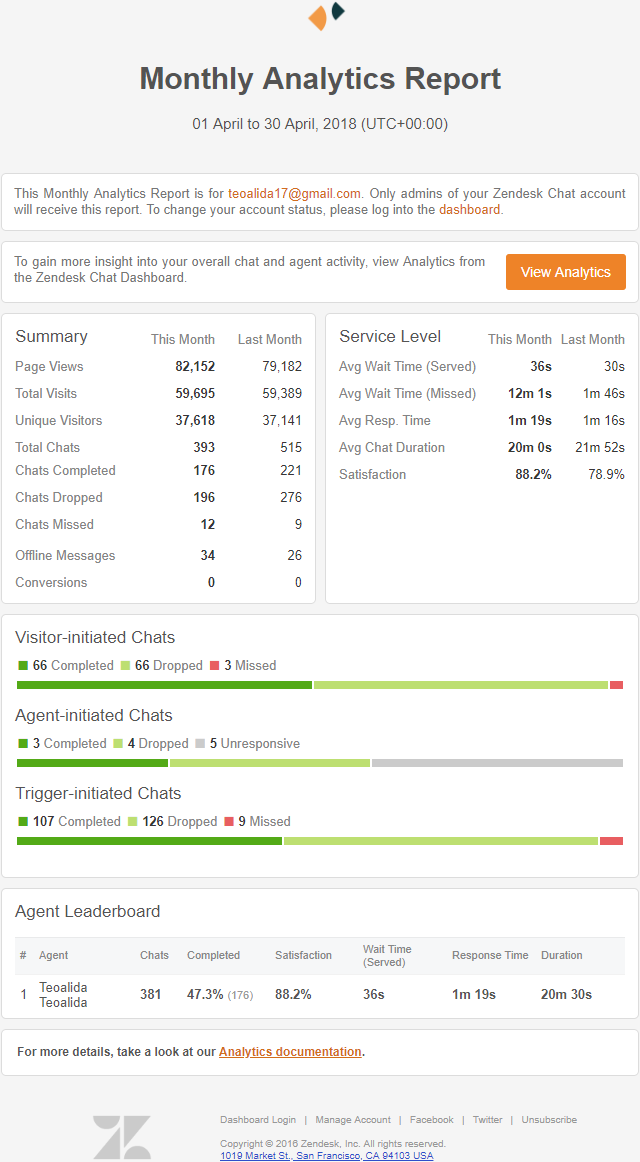 For older reports see https://www.teoalida.com/old-traffic-stats/
Advertise on my website: banner ads and guest posts
Price for banner ad: $20 for housing-related ads, $10 for everything else (per month). Text links are also welcome at half price!
The "Housing in Singapore" pages contribute with 50% of traffic, of which most people come for information prior buying a property, or after buying a property looking for a floor plan and renovation ideas. See above reports including number of visitors for each landing page, so you can see what people are looking for and which pages have biggest contribution! If you are interior designer or agent selling Executive Condominiums you may want to advertise in List of EC page only.
Note: this website does make profit from sales and services offered by me, thus offering advertising space is not really required to cover server costs. Actually too many ads may turn customers away from buying from me, plus is against website idea to provide interesting and USEFUL info (banners advertising 1 specific condo are uninterested for most people, click-through ratio may be 1%). If you don't want to pay above prices, no problem, I will be happy to have no ads at all on website.
Price for guest posts: $50.
I noticed that since 2018 I have been in attention of SEO companies looking for permanent guest posts. This is personal website so guest posts not written by me are out of place to be posted on main page. If you want a guest posts with links to your website, you are welcome if you agree to have it posted in www.teoalida.com/guest/.
First time when someone wanted to pay for links/posts was in May 2018, I got an email asking me to post a link to ArchDaily.com while my website already had a link to this website placed from personal interest. I replied him saying that I already have that link, then he offered me $60/link to post 3 more links. I though that is a JOKE, I wanted to ask friends what they think about this and I forgot to reply him, I replied after 4 days, he didn't replied anymore. Lost a great offer. Over next months 5 other people asked me if I can add links to their websites, as guest posts or link within existing posts, and I charged $50 for each one.
I realized that most emails are not send by owners of linked website, but SEO agencies who intermediate deals. Customers pay agency for link building then agency is looking for websites that accept guest posting, sometimes agency instruct customer to pay me directly, sometimes agency pay me keeping a percentage of what customers paid them.
You may be also interested in...