I have a website about architecture & real estate, but I am not agent, I do not sell properties. I got the following email, is it a SPAM / mass mail or is a personal enquiry for me?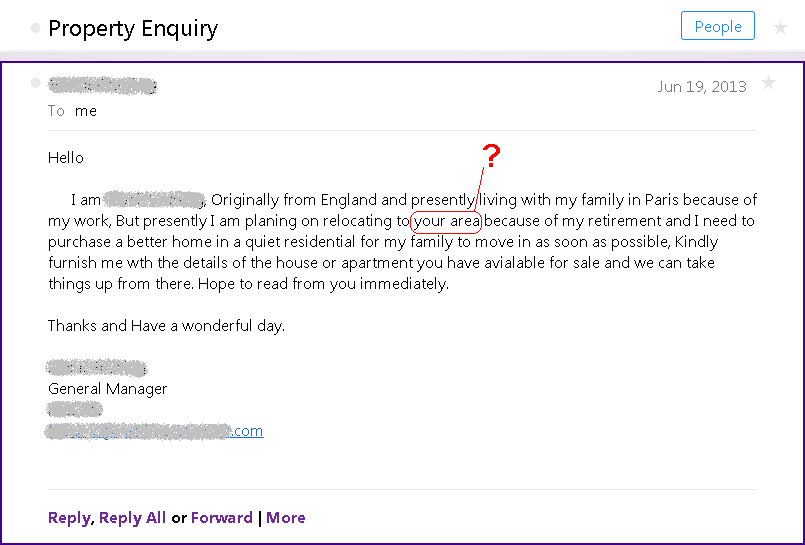 survey solutions
For those who do not know: email spamming and fraud is trendy nowadays.
Each day I get about 30 emails in SPAM / JUNK folder. Most is advertising for various products, and invitation to social networks and dating websites, but also such SCAM emails, some of these scam emails are short "I have a business proposal for you, reply me for details", "I am interested to relocate to your country, can you help me with money?" to give impression that it was sent to you, and fool you to reply… but in reality they are mass mail send to thousands of people, hoping that someone will reply, then the sender start communication to each potential victim.
Occasionally I reply rude and informally to the scam emails, asking them where I live or how do you know me, being curious if they answer…
I replied him. See his reply and what happened next!
You may be also interested in...