The Sims 2 is my favorite game, and I love architecture, I built over 50 houses which I offer for free download on this website. I also built several houses in The Sims 3. Beside playing the game as it was intended, I also practiced urban planning building large cities with apartment-like blocks.
Read here about my other hobbies. I also design real life houses and apartment blocks (architectural design services) in AutoCAD. See /design/houseplans/.
My story as The Sims player
My journal in Sims began in 2003 when I received original The Sims game from a friend. I did not enjoyed it much.
In 2004 I connected to neighborhood LAN and later to internet and was able to download The Sims 2, but low-specs computer did not allowed me to play it properly. I started playing The Sims 2 in mid-2005 when my dad bought a more powerful video card, and it became my favorite game.
I built several houses in The Sims 2 and played with families in it, the houses were not great in terms of architecture, most of my early houses had a single room for living, dining, kitchen and at upper floor had 2 bedrooms and 3 double beds (because I was playing a family of 6 sims), example L-Shaped House 2008.
But the really impressive were the neighborhoods with decorative apartment blocks, IslaSegundo (2006), Pleasantview (2007), StarlingSprings (2008).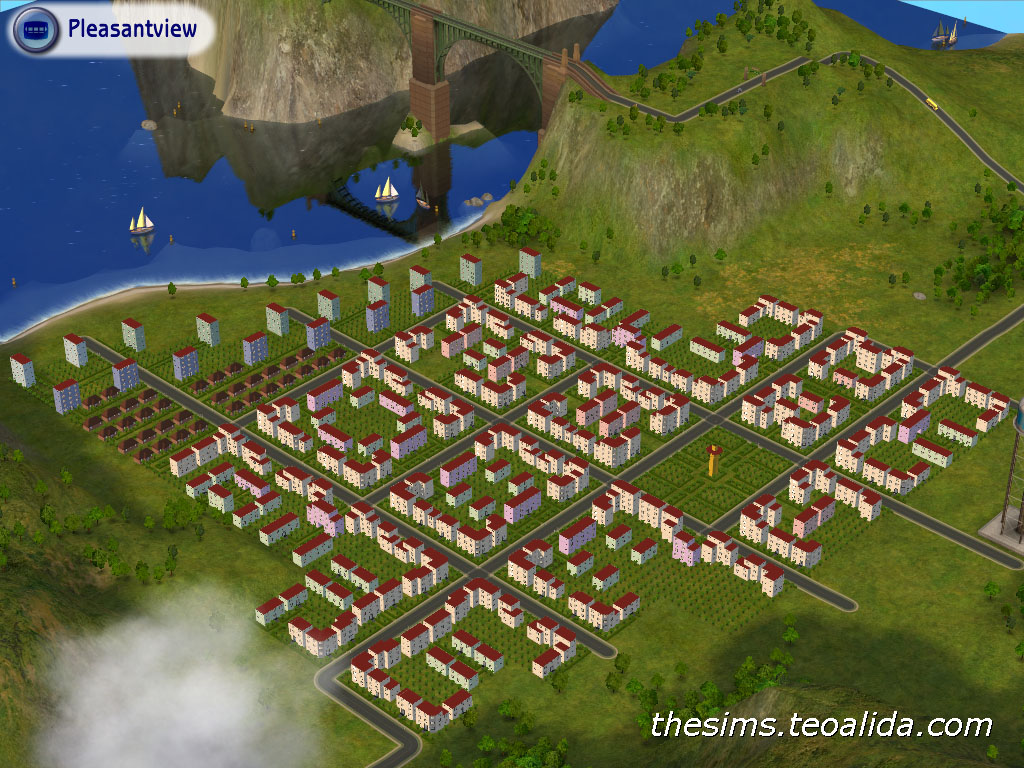 In 2008 I started designing realistic buildings in AutoCAD and left the gaming world.
In 2009 I started my first website, featuring my portfolio of AutoCAD building designs and articles about housing in various countries, but it also had a page for The Sims 2 houses.
I returned in The Sims 2 in late 2011. In December 2011 I made a poll, to decide the size of my future houses: How big is the family that you usually play? 75% voted for 3-4 sims, rest of votes being for 1-2, 5-6, 7-8 Sims.
In 2012 after discovering live chat widgets for websites I got first major feedback about my houses:
Critics about messy floor plans. So I try to make rooms rectangular, for realism and beautifulness.
Critics about unrealistic houses with too few rooms. So I kept building houses with 3-4 rooms but not all are used as bedrooms. If you have only 4 Sims, feel free to delete beds and reuse the room for other purposes (example Federal Fortress have 6 rooms!).
Critics about lack of diversity. Indeed I had many similar houses in 2012, but today I build a variety of house sizes, from Starter Home 1×1 (67 squares) to Palace Trianon Floresti 5×5 (672 squares), decorated in a variety of styles.
Critics about decorative. I admit, I pay attention to architecture and functionality according Sims rules, rather than decorating realistically.
I compiled the following neighborhood using all the The Sims 2 houses built by me (plus few downloaded houses). NO housing lot has been rotated, because rotating them will rotate lighting direction too, and will look really messy.
All Maxis-made neighborhoods of The Sims 2 sucks except Pleasant View. Others have roads too far away and sloped roads. I need a neighborhood with many roads at 5 tiles apart. So I downloaded some from modthesims.info, which again, most sucks. The only somewhat appealing was Mountainside Village and used it for about 1 year until I ran out of space (some houses are multiplied to fill all the space, but I ran out of space in terms of space for certain lot sizes).
So since 2013 I switched to Lake Crossing downloaded from gethanesims.prismbaby.com, this map is split in 3 quarters by lakes and at this moment I have built only 1 quarter.
If you wonder why there is no Sims population: in this neighborhood I only place my houses to create a nice-looking city, such big city takes several minutes to load which would make playing difficult. So, when I play with Sims families, I use another neighborhood with just few houses.
I started playing The Sims 3 in January 2013, but I didn't enjoyed it like The Sims 2. The growing business forced me to stop playing all games in late 2013.
I played The Sims 4 when Origin allowed us to play for 48 hours for free, and did not believed what piece of shit it is. Reminds me of The Sims 1.
My online business reached an income that allow me to be independent from my family while working less, so I can play games again occasionally. But The Sims 2 did not worked well on Windows 10 so I had to plug in my old desktop with Windows XP every time I wanted to play game. I resumed working at StarlingSprings megacity in 2016 and finished it in 2017 and also built a couple of new houses.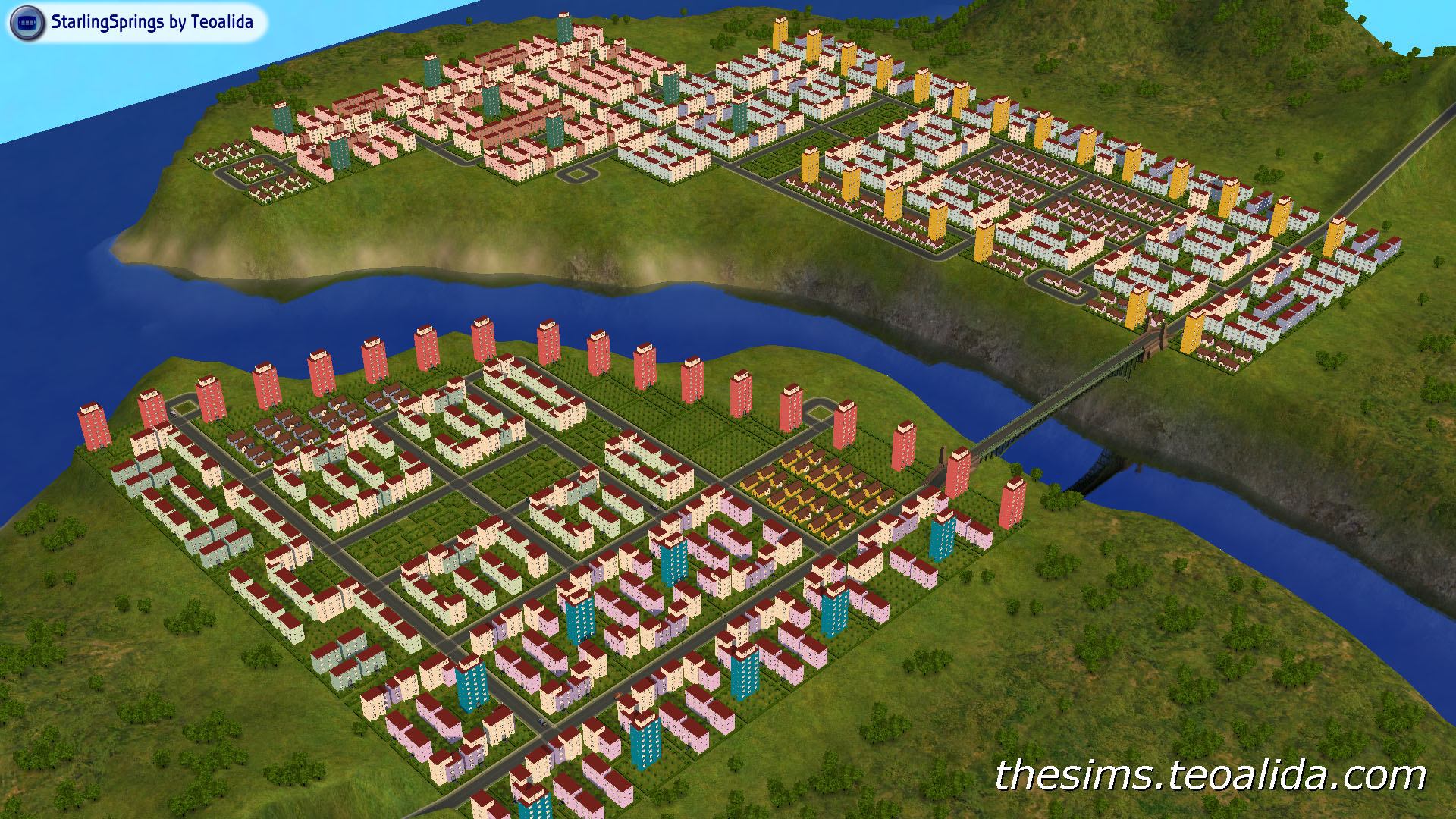 In August 2018 I bought an used laptop HP Elitebook 8540w ($250) purposely because it is one of the latest models that offer support for Windows XP and have resolution 1920×1080, this allow me to play The Sims 2 while doing my professional work on my desktop. I copy houses on desktop computer where I take screenshots in 4K resolution (3840×2160), a $600 monitor bought in July 2018.
My past house design were a mess, some having white fence, some brown fence, some hedges all around lot, etc. I started to renovate most important houses built over years to standardize several architectural styles and compile a new neighborhood with all them:
Starter homes: black roof tiles (default color), simple walls.
Ranch-style: gray roof tiles, walls with siding cover in various colors, white windows.
Mansion-style houses: red roof tiles, walls with white bricks or siding, dark or light wood windows.
Modern houses: flat roof, walls in various colors, black windows.
Special houses: few houses do not follow above standards.
Here are new screenshots of my houses on AutumnBay neighborhood… notice the 4K resolution!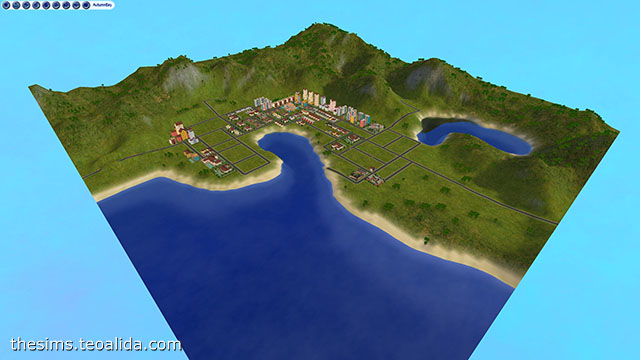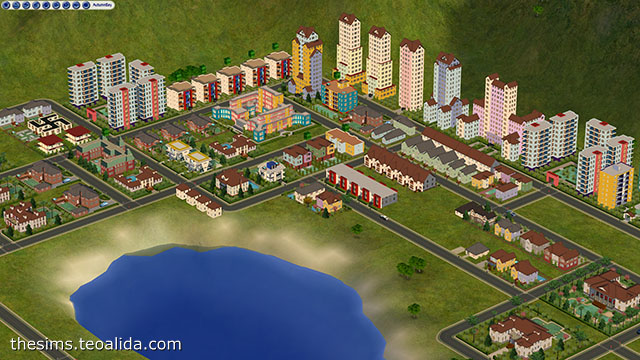 Excel databases
I also love working in Excel, making databases, statistics and data analysis. In 2012 I made an Excel file with list of items in The Sims 2. In 2013 I made an Excel file with list of lots in each world of The Sims 3, I feel this necessary because in The Sims 3 the lots are fixed on map and cannot be edited like in The Sims 2.
In November 2018 I got idea to make pages for each of the 23 worlds in The Sims 3, and post list of lots directly on website, this doubled/tripled website traffic and made me to create similar table with list of lots for The Sims 1 (December 2018) and The Sims 2 (April 2019) too.