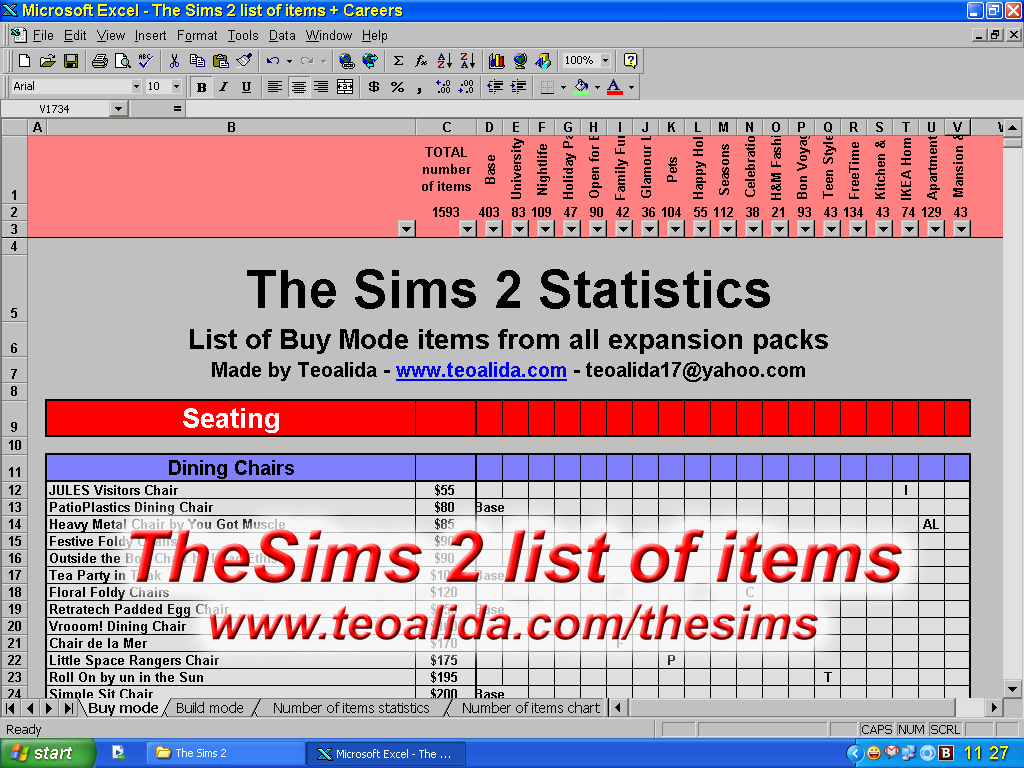 Complete database of the items in The Sims 2, including all expansions and stuff packs, showing items added by each pack. 1593 Buy mode and 2951 Build mode items, with their price.
Due to the large amount of time spent making it, and by the fact that I am the first and single person in the world who made a complete database of 4544 items, 719 KB file, I offer the FULL database as paid download only, 1 cent per item!
Download a FREE sample: The Sims 2 list of items.xls
Suggestions are welcome, especially about enhancing the table appearance, as I think that is little… visually unattractive.
I can make a similar database with The Sims 3 list of items, after its last expansion pack will be launched, or if someone purchase the list of items in The Sims 2, and if I have enough time.
The work will be more complex in case of The Sims 3, because there are some items added by patches and not by expansion / stuff packs.