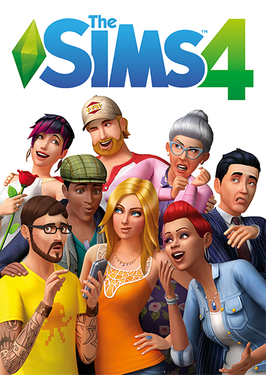 When I initially wrote this review, I wrote based on other people reviews, because did not had the change to get the game for free download and make it working. I am NOT going to pay even $1 for such bad game, I wanted to get it for free, play few hours to review it, then delete, because I cannot play it anyway, I have grown up, becoming an adult and a busy businessman so I no longer have time for gaming. I am sorry for all kids who wasted $60 for this piece of shit.
Expansion packs: Get to Work, Get Together, City Living, Cats & Dogs, Seasons, Get Famous, Island Living, Discover University, Eco Lifestyle.
Game packs: Outdoor Retreat, Spa Day, Dine Out, Vampires, Parenthood, Jungle Adventure, StrangerVille, Realm of Magic, Star Wars™: Journey to Batuu.
Stuff packs: Luxury Party Stuff, Perfect Patio Stuff, Cool Kitchen Stuff, Spooky Stuff, Movie Hangout Stuff, Romantic Garden Stuff, Kids Room Stuff, Backyard Stuff, Vintage Glamour Stuff, Bowling Night Stuff, Fitness Stuff, Toddler Stuff, Laundry Day Stuff, My First Pet Stuff, Moschino Stuff, Tiny Living Stuff, Nifty Knitting Stuff.
Let's hope that The Sims 5 that will come out in 2021 will save EA Games from the shame of The Sims 4.