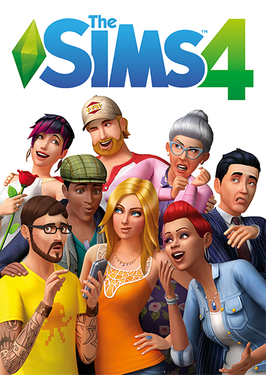 Electronic Arts made a huge step backwards in October 2014. Lots of features available in The Sims 2 and 3 base games do not exist in The Sims 4 base game. Let's hope that The Sims 5 that will come out in 2021 will save EA Games from the shame of The Sims 4.
Expansion packs: Get to Work, Get Together, City Living, Cats & Dogs, Seasons, Get Famous, Island Living, Discover University, Eco Lifestyle, Snowy Escape.
Game packs: Outdoor Retreat, Spa Day, Dine Out, Vampires, Parenthood, Jungle Adventure, StrangerVille, Realm of Magic, Star Wars™: Journey to Batuu.
Stuff packs: Luxury Party Stuff, Perfect Patio Stuff, Cool Kitchen Stuff, Spooky Stuff, Movie Hangout Stuff, Romantic Garden Stuff, Kids Room Stuff, Backyard Stuff, Vintage Glamour Stuff, Bowling Night Stuff, Fitness Stuff, Toddler Stuff, Laundry Day Stuff, My First Pet Stuff, Moschino Stuff, Tiny Living Stuff, Nifty Knitting Stuff, Paranormal Stuff.