Some The Sims 2 fans are writing web journals with everything that happens with their virtual families. Who the fuck would be interested in that? Personally I post only the best pictures and funny moments.
How a toy car can be sick with the flu???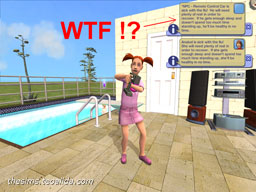 WHAT THE HELL!!??
Who invited Grim Reaper at my party to kill a NPC? With other words, how the hell was possible for a NPC to die in my home?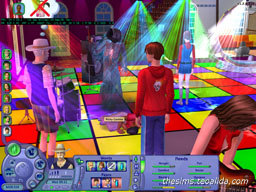 Killed by burning snow
Some fucking moron fooled with weather machine while being in bad mood, triggering a firestorm in middle of winter, causing the snow to burn… this happened after building snowmen in the pathway and blocking firefighters access! She was condemned to death.
Screenshots done in the first day of testing Seasons expansion pack, using the roofless "High efficiency home" with floor tiles removed specially to build snowmen.
I love taking upskirt pictures…
… even in The Sims! This time are approved for all audiences! No panties visible, no sexual content.