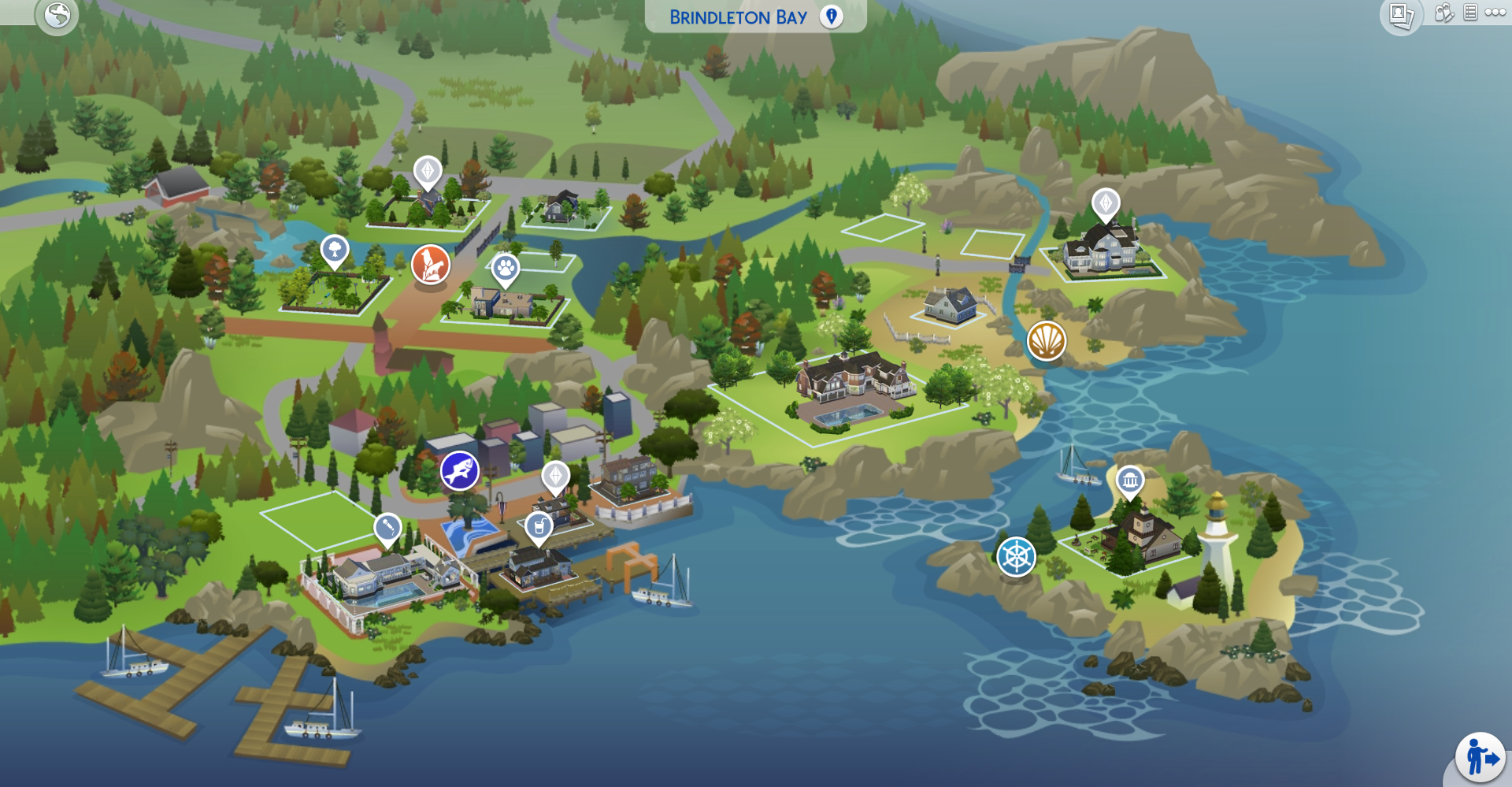 Brindleton Bay is a world that was introduced in The Sims 4: Cats & Dogs. It is a big coastal town surrounded by beaches and various pets related activities. It is based on typical New England seafront towns.
Story: Tucked away on the eastern seaboard. Brindleton Bay has acquired a reputation for its citizens' absolute obsession with all things feline and canine. Enjoy the coastal views, the rich maritime history, and all your new four-legged neighbors!
Neighborhoods
Brindleton Bay consists of 4 neighborhoods, with one of them featuring a large museum next to a lighthouse.
Sable Square
Whiskerman's Wharf
Cavalier Cove
Deadgrass Isle
Lots
There are a total of 11 residential lots and 5 community lots in Brindleton Bay.
Inhabited
Catscratch Cottage, owned by Lynx
Chateau Frise, owned by Delgato
It's A Good House, owned by Hecking
Uninhabited
Bedlington Boathouse
Domus Familiaris
Hound's Head
Ragdoll Refurb
Empty lots
Dachshund's Creek 30×20
Hindquarter Hideaway 30×20
Sporting Space 30×20
Tail's End 40×30
Community lots
Brindleton Pawspital – Vet clinic
Club Calico – Lounge
Deadgrass Discoveries – Museum
Pupperstone Park – Park
Salty Paws Saloon – Bar
You may be also interested in...