Gaming databases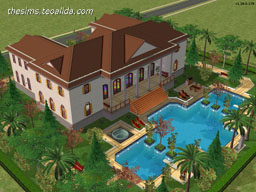 Games are the LEAST important part of my life, I am playing max 5% of time sit at computer in average. I show you my Word / Excel works related with games… because I love these software to make databases, statistics, charts, and comparison about almost everything encountered in my life, including about games! For example measuring speed of each car and put the data in a spreadsheet and chart.
.
Age of Empires, one of the most-played games by me, played until 2005, but not favorite anymore.
Beetle Crazy Cup, shit racing game that can be played with 2 players at same computer.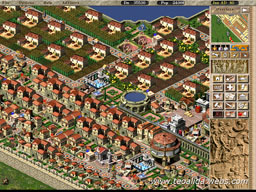 Caesar 3, the best city-building game, played in 2005-2007 and 2011.
Grand Theft Auto Vice City and San Andreas, played in 2005-2006.
Need for Speed Porsche 2000, Hot Pursuit 2, Underground, played in 2003-2007.
The Sims 2 & 3, my favorite game, played in 2005-2008 and since 2012 onwards. I also played and liked Bridge Builder / Bridge Construction Set, Railroad Tycoon 2 & 3, Quake 2 & 3, Worms, etc.
.
Too old games?
From when I got internet connection I found that the world have much more games that I though, no reason to waste time with them, so decided to not try new games.
If I do not have anything to work or I get bored by working in AutoCAD, I prefer to play creatively in same AutoCAD, explore the World in Google Earth, learn new things from Wikipedia…
Also, I am mature and often busy by having many responsibilities. I rarely play games, and if I do, I play the same old games which I have from many years ago.
FAQ
What do you do for a living?
How do you earn money from website? I do not see any ads!
I am not sure what is the CORRECT answer… because first, a website is not mandatory to be money-making, then you can see on website examples of what I am doing every day, but these things are not really "done for a living", some works are non-profit hobbies, some works are paid by customers, others works are done to sell them to anyone instead of done for one specific customer. YES I earn money from website, but I do NOT live with this money. My family give me free food (probably will do even if I will be a millionaire from my own business), so theoretically I do not need money to survive, but I want to work for money to start my own family!
I put NO effort in promoting it and get customers until 2012, but after that, the revenues are rising every year. Also, I do not put AdSense because few people click it and the earnings will be insignificant compared with earnings from offering services.
(added in 2013 after this guy asked funny-weird-stupid questions)
Why do you made this website?
What a question… instead of asking why I made it, you should say THANK YOU for making it, as I offer free educational materials.
I started in April 2009, under URL teoalida.webs.com, to have an online portfolio of my hobby works, primarily 3D modelling in AutoCAD (note: some works are made at customer request so may be not called hobbies). I intended to send links to companies and potential customers, for possible collaboration, but I did this only in 2009-2010 less than 10 times, without much success. Currently I get customers primarily along people coming from Google.
Over time, I added more content and the website evolved from a portfolio of my works into a BIG educational resource in real estate and architecture fields, and most of visitors are not interested in the person behind it and its services.
For the full story, read About my life page, I hope it answer you, if not, contact me and suggest how to rewrite the page.
If you are from Singapore, asking why I made this "website about HDB", you may be surprised but I have NOT made it for Singapore. But if during my architecture study, I done research on Singapore housing, shall keep the research only for me instead of sharing it online? Some people may suggest to remove the hobby pages and concentrate on housing… but what, the study of Singapore housing isn't HOBBY too? More likely I should remove / move elsewhere the Singapore section because it is slightly off from the original intended purpose of my website and it do not generate revenue while my other hobbies are!
The reason for which I keep all them on same website, is that the non-profit Singapore section generate 60% of total website traffic and 80% of Likes and Tweets, thus helping entire website to maintain a high ranking in Google searches.
I am proud when I do myself so please do not send me any webdesign offers! I enjoy writing and coding the website myself, only contribute with ideas from random visitors. Although 90% of people praise my website, but the <10% professional webdesigners may consider it poorly-looking.
Please DON'T send me Webdesign & SEO promotional emails. You are welcome to send me ideas and suggestions for website, I am happy to do them myself, I DON'T want to pay a SEO company to manage my website.
Some people treat me like a paid customer service for example getting angry if I ask them too questions, as a friendly exchange of knowledge, or getting angry if I do not know answer of their questions (for example someone said "you are paid by this website to help people, why you are not answering my questions?).
Are you a company who offer services or this website is made as hobby?
LOL… only companies can offer services? Being an 1-person business there is no point to register as company. Most of what you see on website are hobbies, but if you define hobby = non-profit, my hobbies show my abilities and help me to get customers paying for various projects, so should be called business website. Am I right?
Currently I may not fully use the business potential of my hobbies. Suggestions for making money are welcome!
How much does this website cost?
$10 per year, the domain name.
$60 per year with 50% off, shared hosting (2012-2015).
$130 per year, the VPS from Hosting24 (since March 2015).
$200 per year, the VPS from VPS.us (since September 2016).
$200 per year, the chat software from Zopim.
Note: I started originally in 2009 with a FREE website teoalida.webs.com
I love working online, while doing architectural design for someone, I can answer chats of people looking to buy a database, or people looking to buy properties, which I pass to my partner agents that pay me 10% referral commission. I have a diverse life and this is nicer than having a full-time job and do same thing 8 hours every day. This allow me to chat with website visitors and offer a little free consultation without disturbing my "job".