I created this page to avoid overlading the MAIN PAGE /singapore/hdbfloorplans/ which have too many images, eating too much server bandwidth, people complained about slow loading website.
let the main page only for most common ~100 floor plans. Additional floor plans that I consider interesting, will be added on this page instead.
1960s rare HDB floor plans
TO BE ADDED
1970s rare HDB floor plans
The lift level 4-Room New Generation unit within 5-Room Standard blocks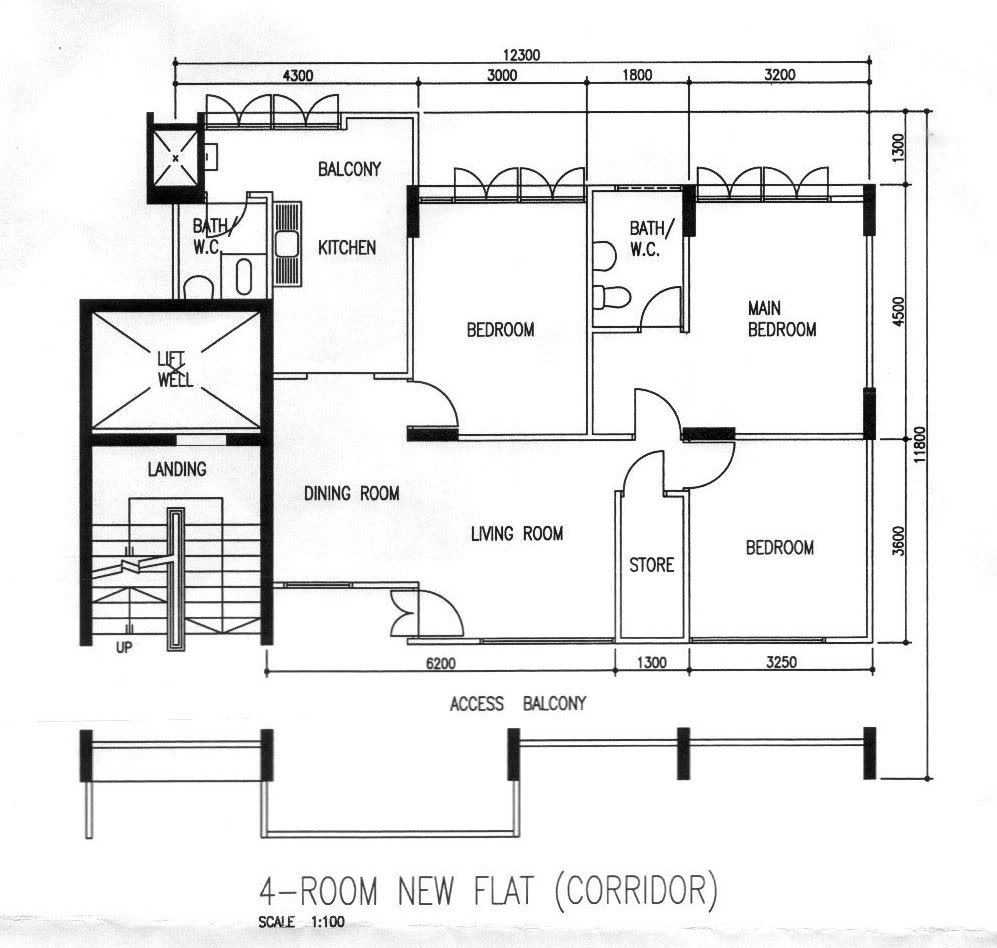 The lift level 4-Room New Generation unit within 5-Room Improved blocks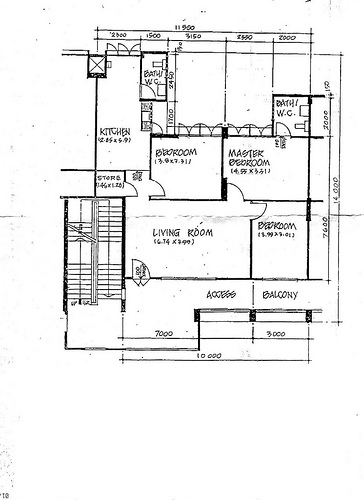 1980s rare HDB floor plans
Unusual, unique 1984 block with 3-Room Model A (74 sqm) at Geylang Serai

Rare Jumbo flat formed from two 4-Room New Generation flats, making a single unit per floor with 2 entrances. Found in Woodlands blocks 115, 119, 124.

Two examples of (Jumbo) Executive Apartment created from one 3-rm with one 4-rm, and one example of converting three 3-Room Simplified flats into two 4-rm flats.
---
A strange 5-Room Improved Maisonette (133 sqm), 4-storey block in Hougang, no corridors

1990s rare HDB floor plans
UNIQUE, 1997 Premium contract Tampines blk 498 (atrium block) composed by 4-Room Model A (106 sqm), 5-Room Improved (126 sqm) and Executive Apartment (144-148 sqm).

---
UNIQUE, 1998 Bedok blk 140 with 5-Room Improved (121 sqm), 3 balconies!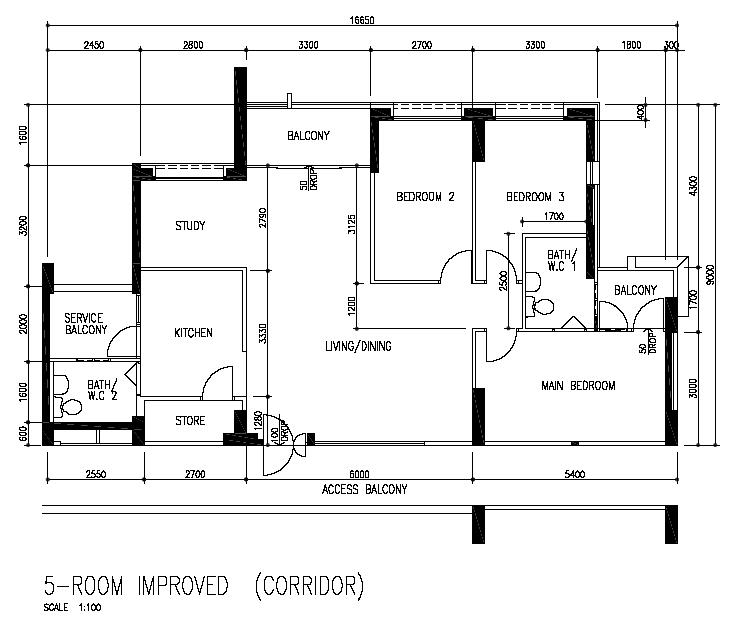 ---
UNIQUE, 1997-1998 Premium contract Bukit Batok blk 288/289 (atrium block) composed by Executive Apartment (144 sqm) and Executive Maisonette (165 sqm), EA have 3 balconies!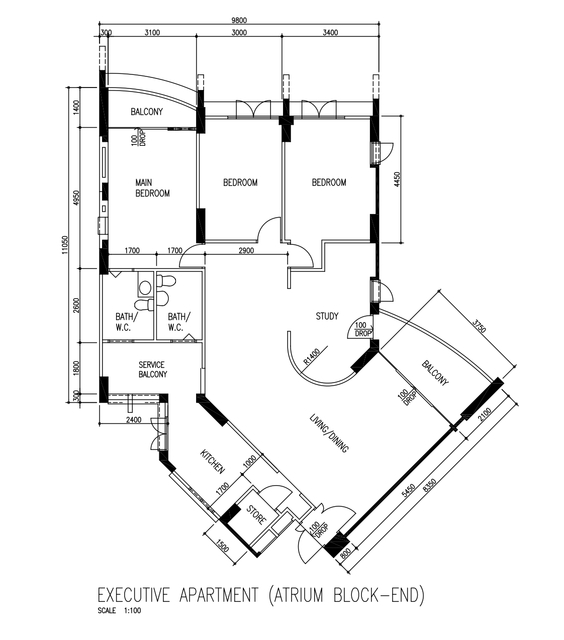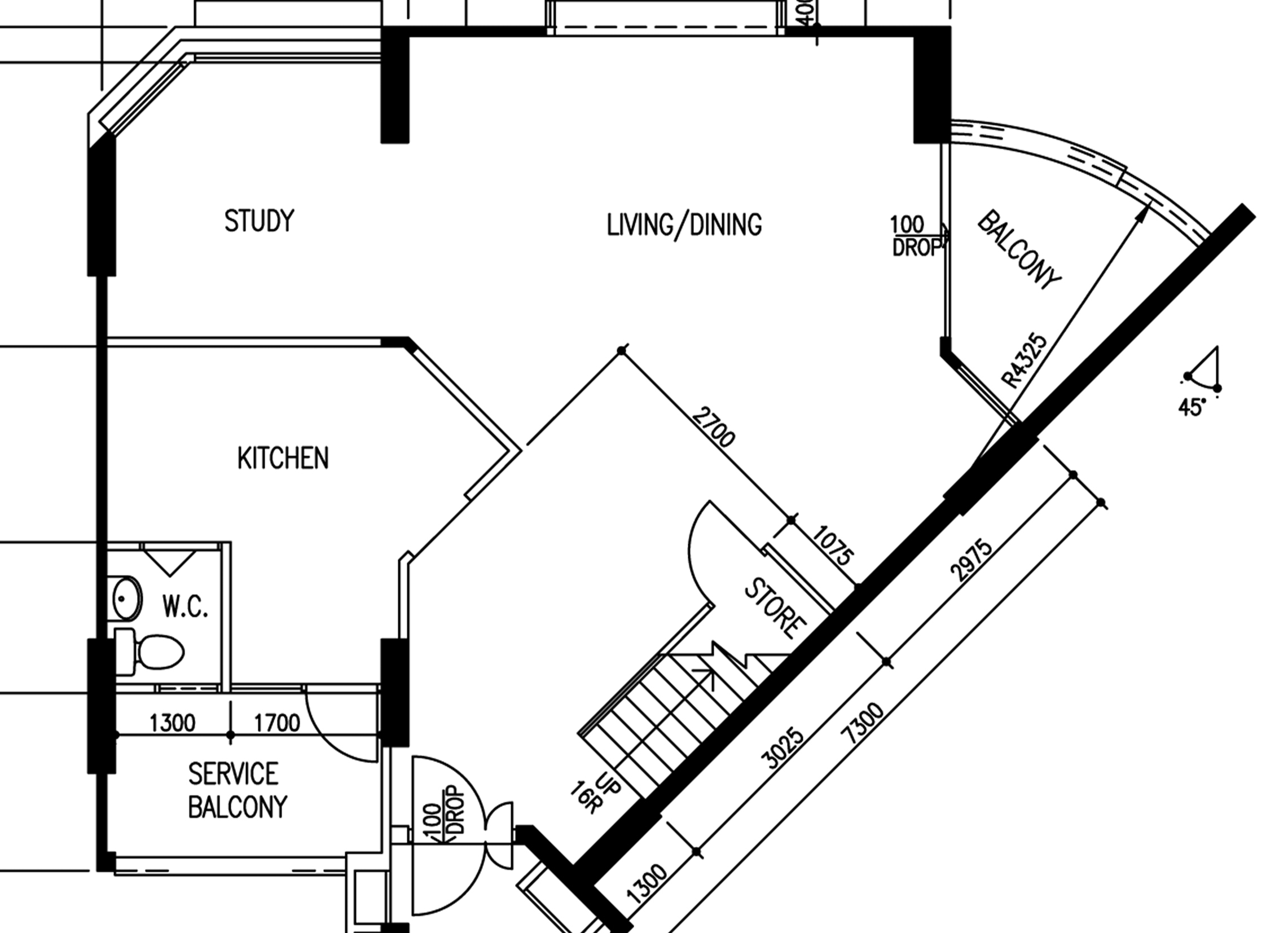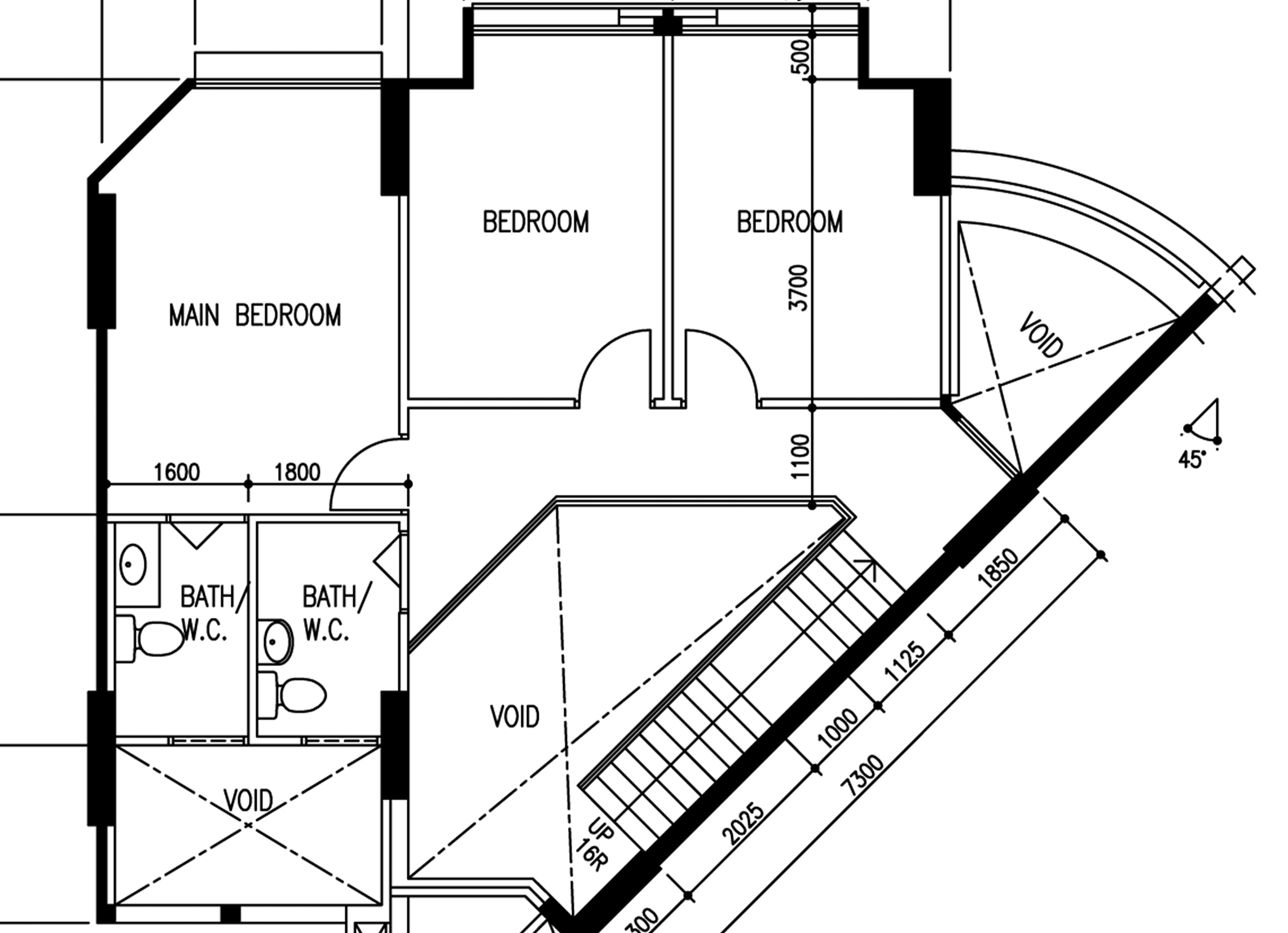 ---
UNIQUE Executive Apartments from Pasir Ris donut block and Bukit Panjang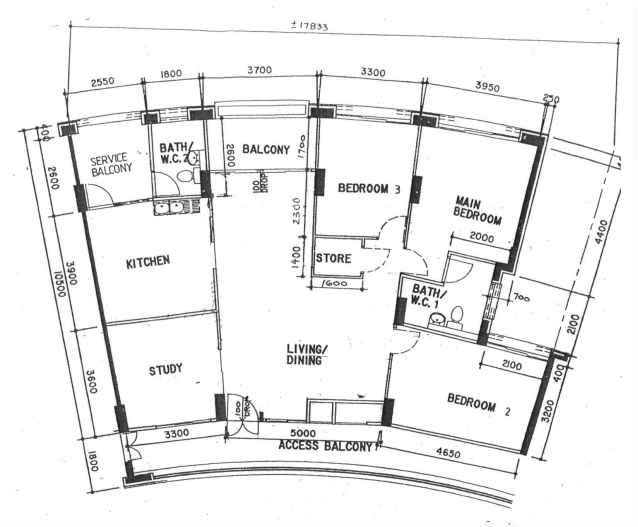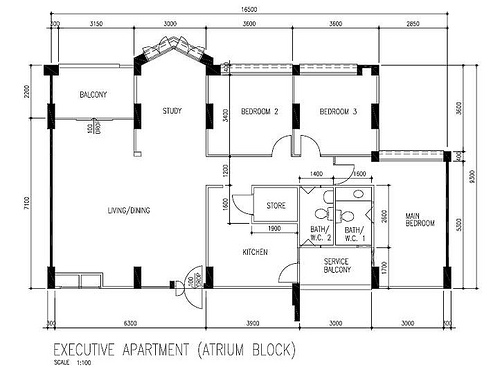 ---
UNIQUE, HDB Penthouse Maisonettes
They are located in topmost floor of some 1990s precincts in Bishan (52 units, up to 199 sqm), Choa Chu Kang (12 units, 182 / 215 sqm), Queenstown-Strathmore (4 units, 192 sqm), (source), also unknown number of units in Hougang (176 sqm) and Pasir Ris (189 sqm).

---
Premium: Sembawang Blue Riverview (2001) with 4-Room (102 sqm), 5-Room (118 sqm), and Executive (137 sqm)

Nice-shpaed 5-room apartment with central living room, allow 4 spacious bedrooms (unlike other 5-room from similar period having 3 bedrooms and larger living room). From Toa Payoh block 122.

2000s rare HDB floor plans
Executive Apartment from Anchorvale Gardens

---
BTO/SERS era mix: 2-Room Studio (45 sqm) from Commonwealth View SERS, 3-Room (66 sqm) from Straits Vista BTO, 4-Room (90 sqm) from Membina Court SERS, 4-Room (90 sqm) from Kallang Heights SERS with bad-shaped living room, 4-room with central living room from unknown area. Point mouse cursor on photos for details!
TO BE DELETED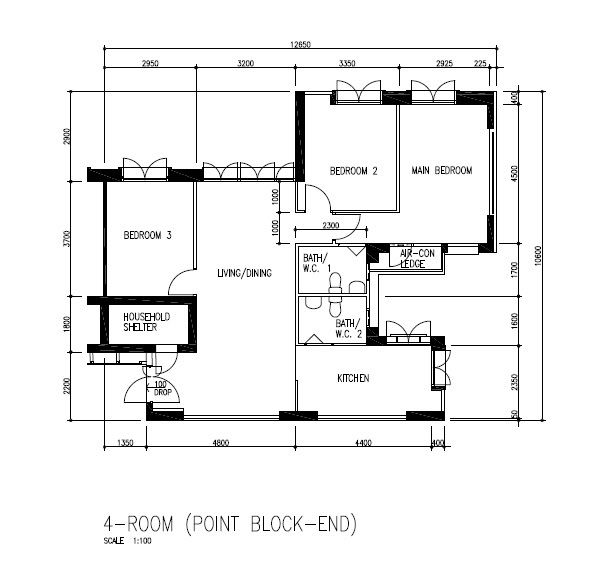 Unusual narrow 3-Room from Sengkang, does anyone know BTO name?

---
Treelodge @ Punggol: premium BTO with 4-Room and unusual 5-Room Loft units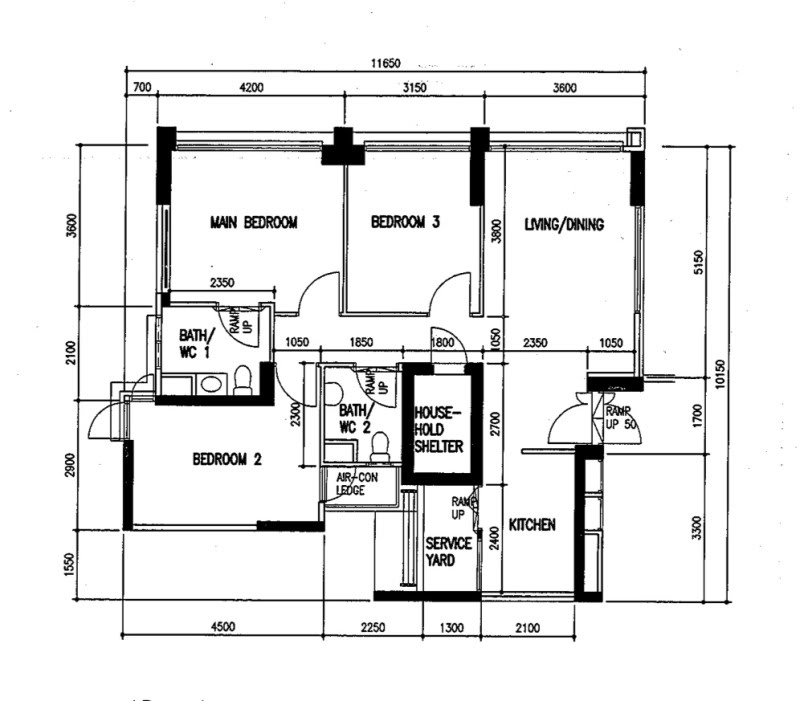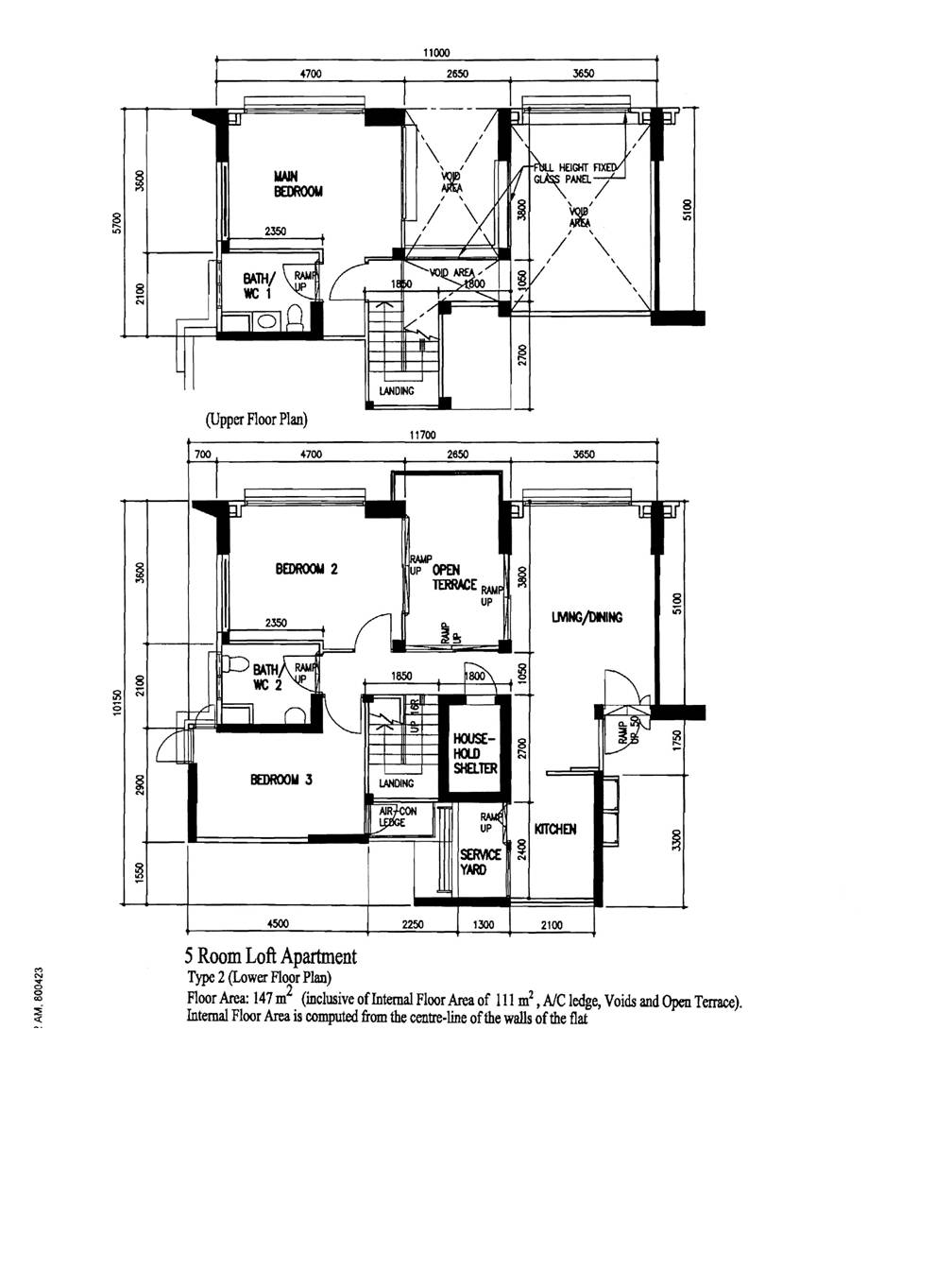 ---
THIS is how does look a block full with unsold Executive Apartment (140 sqm?) split into 2-Room (52 sqm?) and 3-Room (83 sqm), 5 sqm lobby, resulting in a fucking crazy layout! Notice window position for living room and master toilet! I am curious if they built another bomb shelter for the 2-Room! This is from Sengkang, but converted blocks are also in Jurong West.

MORE TO BE ADDED
Worst HDB flats – contrasting HDB layouts
Bukit Batok West Avenue 5, blk 383-395 (Goodview Gardens, 2005), probably identical with Farrer Park blk 11-15 (2004). 4-Room Model A, possible the WORST HDB layout, TINY living room with blocked view, being 4×4 it is impossible to put a TV, sofa and dining table, space-wasting hallway to bedrooms, bad shape of common bedrooms.
Sengkang, blk 297-299 (Compassvale Green, 2001), Premium Executive Apartment, one of the craziest-proportioned HDB flats, HUGE living room and tiny bedrooms, no hallways, contrasting with Bukit Batok ones.