Are you a robot crawling emails to send v!agra, SEO offers or other crap? Email me spamsucks@teoalida.com
Feel free to contact me if you have any enquiry about AutoCAD design, architecture, real estate, research, data mining and analysis, or any other field covered by articles of this website.


You can also post comments on any of the pages of website, but if you post a question, don't forget to come back to check if anyone answered.
I reply to EVERY email next morning, but since I rarely hear replies from people after I reply them, I believe that my emails go sometimes to SPAM / JUNK folder.
If you email me and do not receive any reply in 12 hours, check your Spam / Junk folder, and visit website again during European daytime / Asian evening-night to contact me via LIVE CHAT.
I stay online on chat every day 10-14 hours except when sleeping or out of home.
I hate disappointing people looking for a free advice, or even lose paying customers, due to email anti-spam filters.
Use the LIVE CHAT whenever is possible.
Looking to buy a property in Singapore?
HDB, EC, private condo, industrial, etc? Contact my partner agent:


FAQ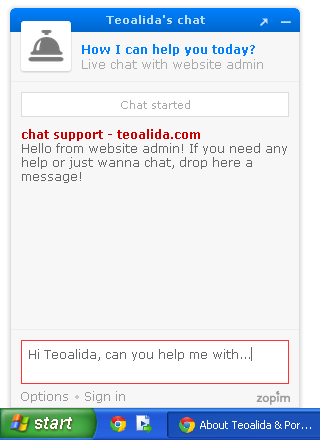 I created website in 2009 to showcase my hobbies, I accidentally discovered zopim.com chat software in 2012 and added it on my website to talk with visitors, make friends with similar interests, get feedback about my hobbies and works, exchange information, etc. The chat helped me also to get hired by people and get paid to do various works, or to understand market demands and offer suitable products, turning my hobbies into money-making business.
Do you stay at computer all time to greet visitors and answer questions?
NO! The chat software is greeting visitors automatically. Only if you type a message in chat, I get sound alert of incoming chat, if I am working at computer I answer in max 5 seconds, but if I am not at computer, I try to come as fast I can to answer you. Of course this is not always possible, 5-10% of chats remain unanswered. But you can always leave your email address where you answer your questions if I can't answer you in time.
Do you get paid to chat with people?
NO! I offer consultation via chat voluntarily, I am NOT employed, affiliated with any government or company, or get paid "to help people". I am independent, this is my personal website and only YOU can pay if the consultation or services offered helped you!
This is valid especially for people from Singapore, every day about 10 of them were contacting me for real estate consultation until I disabled chat greeting for Singapore to escape from this hell. If consultation with me made you to decide to buy a $500,000 property, I appreciate if you can donate me few dollars.
While chat consultation is free, AutoCAD design services, research and database services are not free. This is how I make a living. I have the right to refuse to do your project if you do not pay my given price, do not get angry and threat me, as this Indian did.
Some people treat me like a paid customer service for example getting angry if I ask them too questions, as a friendly exchange of knowledge, or getting angry if I do not know answer of their questions (example "you are paid by this website to help people, why you are not answering my questions?).
How many people contact you?
As 2015, website gets 800 daily visitors (see traffic stats). With chat greetings set at 3-5 minutes, about 20-30 people would message me. Some people feel disturbed if chat pop-up and greet, but 80% of conversations are started by people replying after automatic greeting. Greeting increase conversion ratio, without greeting people would not even notice that there is a chat service available!
In 2014 I disabled chat greeting for Singapore (because these people often ask me info without paying for any service) and in 2015 I disabled also for architecture pages (because I lost interest in architecture due to rising business of databases), so now I get about 10 people contacting me daily. I try to optimize further to be contacted only by customers.
Warning for kids
Website audience is mostly adults, but sometimes I get contacted by kids (idiots) who thinks that website purpose is for chatting and they message me random questions just "to chat with someone", inviting schoolmates to do the same, coming in groups of 5+ (in normal circumstances I don't have more than 2 people on chat at same time), distracting me from doing my work or from chatting with potential customers. Example: 12-year kids from Singapore and group of kids from United States visiting the page about North Korea from school to ask stupid questions and inviting schoolmates to do the same.
This is NOT a chat service that you can use when you are bored and want to chat with someone.
This is a customer service primarily intended to be used by people interested in my products (databases) and services such as AutoCAD design & architecture.
However, you are welcome to ask anything about any fields covered by website, most questions can be answered in few minutes and do not cause disturbance to my daily work… you are advised to NOT talk too much if you are not going to buy any product or service.
Should I post a comment on website or send you an email?
If you have a question or enquiry about my services and need immediate answer from me, use LIVE CHAT.
If you have comments about articles shown on website, post a public comment.
If you have files to send me, send an email. I reply to all emails, but only in half of cases I get back a reply. Some people reported via chat that are not receiving emails from me, or that received in SPAM folder.
You can also ask questions via comments, this will allow other people to answer your question, but there is always a risk for me to not notice your comment: Every time someone leave a comment I get an email notification, but I get every day SPAM comments left by robots, and if you leave comment after a spammer, I receive a new email notification that appear over spammer one while displaying name of the spammer one, and I risk to delete both emails without noticing that second one was a human comment.
Please post comments also at other people's comments. Don't leave all communication to be between me and thousands visitors of website.
Do not post comments in Contact page!
Please post comments in the relevant page, for example house builders in Philippines post your comment in House Plans page or Philippines page, while for questions about Singapore SERS programme post your comment in SERS page.